Covet:
A Dark Mafia Captive Romance
(Cherish Series Book 3)
by
This dark and twisted tale of ownership will make your blood run hot. Wall Street Journal, USA Today, and Amazon Bestseller Vivian Wood writes dark romance as OLIVIA RYANN.
No one is coming to save me. I am his Fiore now, his flower.
To do with as he wishes. And he wants everything.
Monster wants my tears, my screams of pleasure, my shudders of fear.
In return, he also brings me these moments of startling clarity.
I know who I think I am. I know who he says I am.
I feel I'm somewhere between, lost in an ocean of pain.
When he trots out my brother with a wide smile, I'm forced to choose between them.
It's a simple choice: the only family I have left, or the Monster I'm increasingly drawn to?
Reading Order:
Capture (Cherish Series FREE Prequel)
Control (Cherish Series Book 1)
Covet (Cherish Series Book 2)
Cherish (Cherish Series Book 3)
Fiore thought she died, but that can't be right.  She is in too much pain to be dead.
When Fiore wakes she is right back where she started…..with Monster.  She does not know how she survived that fall, but as fate would have it she did.  Now she must make the best of the situation.  Monster has made it clear, she is ….. his.  She will not get away again.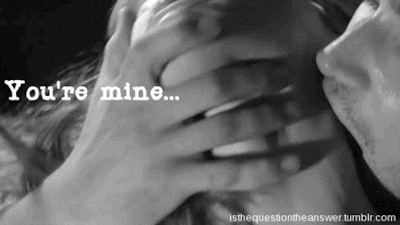 Monster forces Fiore's hand and she signs over her soul to the devil himself…Monster.  Now he owns her body, soul and even her mind.  When an agreement between the two is reached there is a change in him.  But only she can see it.  A puppy, New Orleans, then ….her brother.  The cards are lined up and they don't lie ever.  But what happens when the cards fall?
I have to start off saying that WTF Vivian?!?  Another cliff hanger……ugghhhh.  Vivian sure knows how to get you hooked and leave you hanging with your mouth wide open screaming WTF!?!  You can't stop now!  We need more.  Any who!  Since I got my silent screams out the way ……
This book is better than the last in my opinion.  And
NO
it cannot be read as a standalone.  You need to read
Control
 first.  This second book in the series is a lot darker than the first.  Monster really humiliates and degrades her in this book.  Which I have to say Bravo Olivia!!  That scene with the dog collar was perfect!  Way better than my suggestion.  
The chemistry between Fiore and Monster is freaking off the charts.  She may be his captive/possession, but their sex scenes are so damn hot.  That is some erotic mess right there.  No wonder she is allowing him to posses her.  He can play her body like a fine tuned instrument.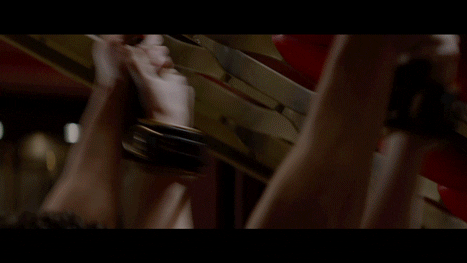 Overall this book is amazing.  It is full of lust, darkness, abuse, and power.  If you are a bit squeamish, then this book might not be your cup of tea.  It is like a fine whiskey that will burn going down.  It has many BDSM style scenes and is a dark read.  And if you don't like cliff hangers, then you are out of luck, because the cliff hanger at the end of this book is more of a free fall from 12 billion feet!  This book will grab your attention from the very first page and leave you begging for more.
So don't be shy my pretties!  Pick up and start at the beginning!  You will be glad you did.
*ARC provided by Olivia Ryann
About Olivia Ryann
The Series