BLOG TOUR | SAFE IN HIS STORM

Today we have the blog tour for SAFE IN HIS STORM by Annalise Delaney! Check it out and be sure to pick up your copy today! And check out TAKEN BY STORM, coming October 16th!

Title: Safe in His Storm
Author: Annalise Delaney
Genre: Contemporary Romance
About Safe in His Storm:
Conflicted. Controlled. Carnal.
In the safety of her little town, Gabi's used to practicing control.
But silencing nightmares has come at a lonely cost.
In her world, practice hasn't made perfect. It's made…
Pretend.
Then fate sends a gorgeous stranger to her rescue.
Edgy. Commanding. Intimidating. And surely able to see into her very soul.
He's everything she dreams about…and everything she fears.
After surviving a shattering loss, Jake is finished with grief and guilt.
Determined to live again, he moves forward–vowing to keep one thing sacred.
Unapologetically dominant, his intentions for a woman are clear.
Submit.
And don't expect what he can never offer.
He knows what he wants and how he wants it.
And now…he wants her.
Get Your Copy Today:

This is the first book in the Perfect Storm duet.  Introducing us to our main characters Gabrielle (Gabi) Adams and Jake Thornton.   Gabi is a sweet girl, with a dark past she keeps buried.  She enjoys her life in her little town and her secluded home.  Her life is what she wants it to be.  When a night out with friends and a blind date goes wrong, she ends up in an accident, only to be saved by a tall dark and handsome stranger.
Jake an ex-navy seal, has suffered a great loss.  His wife passed away a year ago and he needs to unwind at his cabin and finally say goodbye.  Let go and move on.  When a flat tire brings him upon a stranded beauty, he is hit with a fierce need.  A need he has not felt since his wife Lisa died.
Gabi and Jake's journey is long, dark and extremely sensual.  Jake's sexual lifestyle is nothing that Gabi has ever experienced before.  Normal sexual relationships don't come easy to Gabi due to the trauma she has endured in her past.  During this first book we only get bits and pieces of her past, which really show a darkness within her that runs deep.  But one thing she knows is that Jake makes her feel safe.  But is that enough for her to submit her self completely to him?
Jake has a dark side his self.  He is Dominant in every aspect that counts, especially in the bedroom.  He wants Gabi, needs Gabi.  But he will never love her.  He wants to protect her and get her to face her fears and submit to him 100% completely.  But she still holds back that darkness that is threatening the relationship he is trying to develop with her.  He needs more.  She is His, in every way and she will be His completely whether she wants it or not.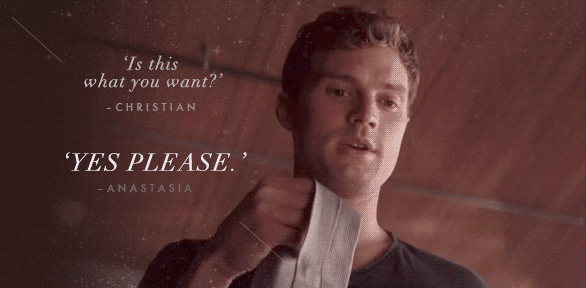 This the first book by Annalise Delaney that I have read.  I am thoroughly impressed with her writing.  You can tell that she did a great deal of research for this book.  This story felt so real.  You are able to feel what the characters feel, almost as if you are experiencing it with them.  It felt as if it reached into my soul and grabbed hold tight.  A dark emotional roller coaster read that will bring you to your knees.
Overall this book is freaking amazing story.  This is not your typical romance.  It is a dark and twisty tale.  Filled with lust, darkness, sensuality, and romance.  Once started, this book is not one to be put down.  I was hooked from the very beginning.  If you do not like erotic dark rough sex, beatings or bondage  this book is not for you.   This book contains BDSM aspects and situations.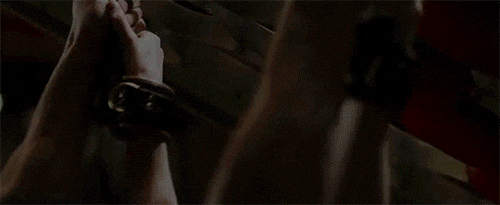 If I could I would give this book 10 stars or more.  It truly was a great book with a great story line, intriguing and excitingly dark characters.  Be warned this book will end in a cliff hanger.  I cannot wait till book 2 Taken By Storm to come out.
*ARC provided by Inkslingers PR & Annalise Delaney
About Annalise Delaney:
Annalise is an indie author writing contemporary romance with an erotic edge. Her romance novels are packed with twists and turns, emotional tugs of war, a shot of suspense, and a plethora of unapologetically dominant men and the women they crave… All tied together with a good dose of lust and love.
As a girl, writing occupied her time when age-appropriate books put her to sleep. The books tucked in the bottom drawer of her mother's dresser overflowed with love, passion, betrayal, and revenge—making for far better reads. VC Andrews' imaginative and twisted stories started it all.
Juggling a busy schedule, Annalise adheres to the motto, 'Work hard, play hard.' When she's not working, she's hopefully somewhere on the beach, under a palm tree, or where chips, salsa, margaritas, and laughter are abundant.
As for what she reads and writes today, let's just say it's come a long way from sweet. Welcome to the place where sweet meets spicy. A place where sassy stories come to kiss and tell.
Connect with Annalise:
Facebook | Twitter | Instagram | Website | Goodreads | Amazon Author Central | Bookbub
Enter Annalise's Giveaway: