The Boss (Fire's Edge #1)
Finn Conleth leads his team of enforcer dragon shifters with an iron fist and a cold heart. Every dragon seeks his destined mate, but the process to turn the woman he once thought was his killed her and devastated him. He will never risk his heart again. His team is his family now. When his body eventually gives out, he'll leave, living his last days alone.
Delaney Hamilton moved across the country to escape the freak fires that plague her. But when another suspicious fire erupts and rapidly escalates around her, her hopes for a new life go up in smoke. She has no choice but to turn to the mysterious men who come to her aid.
Finn knows the fire is dragon-caused, which puts Delaney's problems directly in his jurisdiction. No matter how her wounded grey eyes call to every part of him, he refuses to risk her life in the mating process.
Until another dragon threatens to claim Delaney for his own, and Finn has to sacrifice everything to keep her alive…
Delaney Hamilton is on the run from a crazy stalker and the fires he sets.  She finally feels at home at her friends winery.  She just hopes that she is finally safe.  But then another suspicious fire has Delaney feeling that she may be the cause of the fires after all.  Scared and with no one to turn to, Delaney confides in the hot firefighter who saves her.
Finn is a hot dragon shifter who's cover is a firefighter.  He runs the enforcer team located on the west coast.  When a fire at a winery turns out to be started by a dragon, he immediately goes on high alert.  What dragon would be stupid enough to set a blaze so close to his headquarters?  When he questions the beautiful young woman who was in the middle of this fire, he realizes she knows more than she lets on.
Fallon and Delaney go back to headquarters so he can question her more.  What he learns has him on edge.  A dragon has been wiping her memory and setting fires around her.  The question is why.  Does this dragon think she is a potential mate?  She can't be.  She does not bear the mark.  Can Fallon find the rogue dragon and stop him before he kills her?
I read the prequel The Mate first and was supper excited about this.  I have to say I am not disappointed in this book at all.  It is an excellent start to the new Fire's Edge series.  Abigail Owen has a best-seller series on her hands with this one.  So far the plot is exciting and thrilling, not to mention hot as hell.  Not just from all that dragon fire, but those hot and sexy fire fighters.  Oh my lord.  **fans self**  Those men are sexy as hell.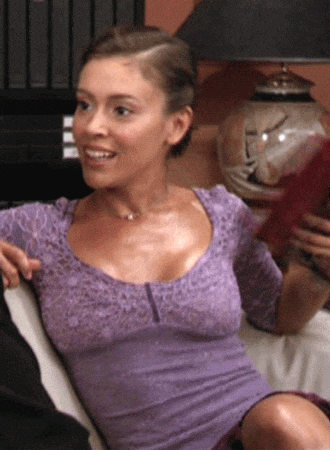 The characters in this book are so intriguing.  I am loving each and every one of them.  Delaney is a tough cookie, who is smart and independent.  Finn is very loyal, protective and possessive.  Delaney sure does give Finn a run for his money.   Even the supporting characters are awesome.
My favorite type of romances are fire fighters saving damsels.  So it is no surprise I wanted to read these.  With dragons as fire fighters who could go wrong with that right!?  This book had danger, suspense, love, hot sex, humor and lots of spunk.  I am no fan of dragon shifter books, but with this one I was on the edge of my seat the whole time.  I absolutely could not put this book down.  It was so thrilling.  There were times I was about to com bust.  I haven't read a good paranormal in a long time.  This was a nice surprise.
Overall this book is amazing. With a steady pace, amazing characters and great world building, this book series is sure to hit the #1 spot.  I highly suggest you check it out!
*ARC provided by Abigail Owen
---
About Abigail Owen