Her Cherry
How'd I meet her?
Well, a gentleman never brags.
Thankfully, I'm no gentleman.
First, I paid for her cherry (pie, but that's not the point),
Next, I deflowered her.
After that? I left my business card and walked out like I owned the place.
Yeah, you could say we hit it off.
Hailey
How did I meet William?
He walked into my bakery, bought a cherry pie, stole a vase of flowers—I still have no idea what he wanted with them—and left his business card.
Before I say what I did with the business card, I should clarify something:
William couldn't have walked into my life at a worse time.
My bakery was failing.
My creepy ex refused to leave me alone.
Oh, and I was a twenty-five-year-old virgin, a fact my friends refused to stop hassling me about.
Fixing my little virginity problem with William would be like swatting a fly with a hammer. Overkill, but the best kind.
William was stupid hot, the kind of hot that makes women do stupid things. The kind of hot that made me think crazy things. Like thinking the fly wouldn't even mind getting hammered by William and his washboard abs. That makes two of us.
So I called him.
Maybe it was against my better judgment. Maybe I was stepping into a disaster waiting to happen.
I knew I was in trouble when he chuckled in that deep, sexy voice of his over the phone and said, "I'm still craving your cherry. Do you deliver?"
Hailey is a virgin.  Her friends think it is time to fix that.  But Hailey doesn't have time for a man.   Her bakery is struggling and she has to put all her time into it to try to keep it a float.  But she is a tough cookie and she won't give up.    One day a sexy as sin man walks into her bakery and buys a cherry pie.  He is obnoxious, but very flirty.   On the way out of the shop he steals her flowers and leaves his card as ransom.
William is a playboy.  A  very sexy playboy, but a playboy all the same.  He gets bored easily and likes to steal things.  He is immature at best, but when he lays eyes on Hailey, he decides she will be his next quest.
Hailey likes the attention she gets from William, yet she does not know what is real with him and what is fake.  Can William be real?  Or is she another game for him?
Oh my goodness this book is so funny!!!!!  I laughed so hard throughout the entire book.  William's character is very interesting and all around fun.  Yes he is immature and yes he is an asshole, but he is a fun and engaging character.
The first book His Banana is about his twin brother.  That book was fun to read, but this book blew that one out of the water.  I especially love all the crazy antics that William gets up to and his banter with Hailey's granny.  Oh my!  Just look at what type stuff comes out granny's hip mouth:
"Hah. Putting that criminal's johnson in your mouth doesn't count as sinus blockage, sweetie."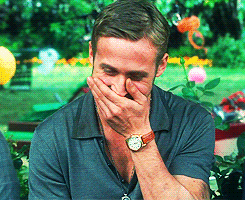 I really enjoy reading Penelope Bloom's books.  She has a way of creating hot and sexy books that will entertain and please you at the same time.  Her books are fun and engaging, with amazing and intriguing characters.  Her books are never rushed and she takes her time building up the story and the characters.
Overall this book is a bundle of childish antics, hot sex, and a barrel of fun.  Quite the perfect combination for an excellent Rom-Com.  I love these characters and hope that another book follows this one.  They are so much fun to read.  So if you are looking for fun and some hot sexiness, then this book is for you.
---
WANT TO READ BOOK 1