Today we have the blog tour of HOT SPELL by Mia London & Susan Sheehey! Check it out and grab your copy today!!

Title: Hot Spell
Genre: Contemporary Romance
About Hot Spell:
She never trusted love. He never believed he'd be worthy.
An emergency vacation at a luxury Mexican resort is a foolproof pick-me-up for Jordan Beck's broken-hearted bestie. Former Olympic-hopeful, Jordan has planned a getaway worthy of a perfect score: nightly parties, exotic drinks, and sandy beaches. She never expected to find perfection in the resort's emerald-eyed bartender.
Life's a gift to Zac Durant, and he's determined to live it to the fullest. Tending bar at a resort is a small price to pay if it means he can scuba and surf every day in paradise. He's content—until a Latina beauty struts across his pool patio and orders his best drink. Although Zac isn't the kind to hook up with guests, he can't resist the petite sexy woman who makes his world flip cartwheels.
This sensual interlude in paradise should be just a vacation fling, but sparks explode into fireworks, and they are tempted to believe it's something real. When the illusion of perfection fades, Jordan must decide if love is worth a shot at the gold.
Get Your Copy Today!
The girls are at it again.  Except this time Liddy is the one needing the intervention.  After a horrible breakup leaving Liddy in tears,  Sam and Jordan decide it is time for a getaway.  Jordan books them at an all-inclusive resort  in Puerto Vallarta, Mexico.  The plan is to get Liddy to have a vacation fun and get her ex out of her head.  Girls trip!!!
With an amazing resort full of parties, drinks and tons of men for Liddy to pick from, the girls are well on their way to an amazing week of fun in the sun.  What Jordan doesn't expect is to find the most beautiful emerald eyes picking her out of the crowd.  Man that bartender is hot!  She may have a fling this week as well.  😉
Zac Durant is a bartender by profession, but loving care giver to his grandmother the rest of his time.  He doesn't have flings with guest.  But when a toned, tanned body catches his attention, he may just have to change that.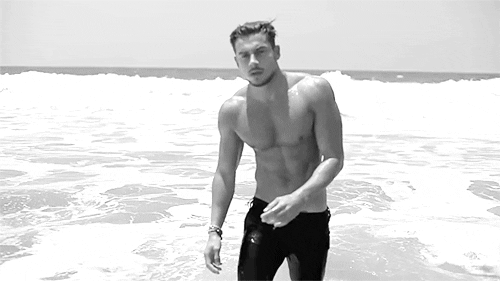 Sparks fly and the heat is up for these two.  But what happens when the fling starts to feel real?  How will Zac let Jordan go and say goodbye?  Because it is just a fling right!?
This is the second book in the Sweet Escape series and I love it.  This series is a fun and entertaining read.  Full of hot steamy romance and even hotter characters.  Each story finds its way to a happy ending and getting there is half the fun.
Overall this book was just as good as the first book Dry Spell.  It is hard to choose between the two.  So don't make me!  😉  I really enjoyed Zac and Jordan's story.  It was the perfect mix of sweet and hot.  Zac is super hot and such a relaxed guy, so full of life.  But he doesn't let his looks go to his head, if anything he feels unworthy of such a beauty as Jordan.  I love Jordan.  She is full of zest and confidence.  But she still has her insecurities.  Real people.  I like that you can relate to these characters and their problems.
Not only were the characters fun and engaging, but the story itself was great.  I may have cried a tad bit, but don't tell anyone.  This book is the perfect blend of romance and humor with twist of danger.  My kind of read.  So grab your mango margaritas and read this exciting book, but don't forget the fan.  You are gonna need it for this hot read!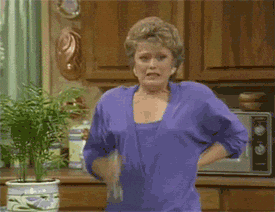 *ARC provided by Inkslingers & Mia London & Susan Sheehey
Sweet Escape Series:
Three best friends find love, laughter, and lots of trouble during their annual girls' trips. On these getaways, all-inclusive takes on a new, steamy meaning.
The new Sweet Escape series by co-authors Mia London & Susan Sheehey is the perfect beach read! Super steamy paradise in three, hilarious romance adventures.
Grab DRY SPELL, out now!
Pre-Order COLD SPELL, releasing October 3rd!

About the Authors:
About Susan:
Susan Sheehey writes contemporary romance, romantic suspense and women's fiction. The Knights of Texas series (contemporary romance novellas) is available on Kindle. The Royals of Solana series (romantic suspense & adventure) is available on all e-retailers and in paperback, along with her contemporary romance standalone, Audrey's Promise. Water plays a crucial element in all of her novels, and she's a strong advocate for Autism Awareness. She tried to give up Diet Coke, and it didn't take. When not writing, she's chasing after her two children, and being pampered by her husband in Texas.
Follow her at www.SusanSheehey.com or on Facebook, Twitter @SusieWriter, Amazon, and BookBub. Join her monthly newsletter for goodies and sneak peaks.
https://landing.mailerlite.com/webforms/landing/p5b0i9
---
About Mia:
Mia loves to write!
She's been reading fiction for years and finally decided that the images and scenes floating around in her head needed to make it to paper.
She's a huge fan of romance, highly optimistic, and wildly faithful to the HEA (happily ever after). She's inspired by most anything around her. And her biggest obstacle is not having enough time to get it all down on paper (or my computer, as the case may be).
Her goal is create a fantasy you will enjoy with characters you could love.
She lives in Texas with her attentive, loving, super-model husband, and her perfectly behaved, brilliant children. Her produce never wilts, there are no weeds in her flowerbeds, and chocolate is her favorite food group.
And then she wakes up.
---