The Sexpert
A new standalone romantic comedy from New York Times bestselling author, JA Huss, and Actor/Screenwriter, Johnathan McClain.
EDEN
I'm just a simple girl who likes dessert. And sexy men. And social media. So starting an anonymous video channel called The Sexpert as a side hustle to make up for my low-paying marketing job at Le Man Magazine seemed like a perfectly sensible career decision. Until we went viral, my boss accused my anonymous personality of stealing his idea, and now my super sexy new boyfriend, Andrew, is out to get me.
Her. Me. Whatever.
ANDREW
I don't want it to be her. I do not want this… sweet, delicious, shy social media nerd working at my best friend's magazine to be the face behind those perky cupcakes on the Sexpert channel. I don't want it to be her… because I like her. A lot. She's funny, and quirky, and smart, and creative… and… I really, really like her. It just can't be her.
But it is.
And now I have to choose.
My best friend?
Or… The Sexpert?
Eden is moving up in the world.  She has been saving for two years to move into the TDH.  Tall, Dark and Handsome building.  On move in day her secret is blasted out on the radio.  Her secret is……she has a YouTube channel call the Sexpert.  She has created a show to give guys & girls sex tip advice.  What starts as a great day quickly turns south.
Andrew is moving into the TDH.  He is also starting his new company in the office buildings located at the heart of the TDH community.  But on move in day his best friend, Pierce calls in a panic.  Pierce's La Man magazine is failing and this Sexpert has stolen his idea.  So he begs Andrew to help him find the thief and sue the pants off her.
When Andrew bumps into Eden he is drawn to her.  But what he doesn't realize as they fall for one another is that Eden is hiding a big secret.  Can he get her to come clean??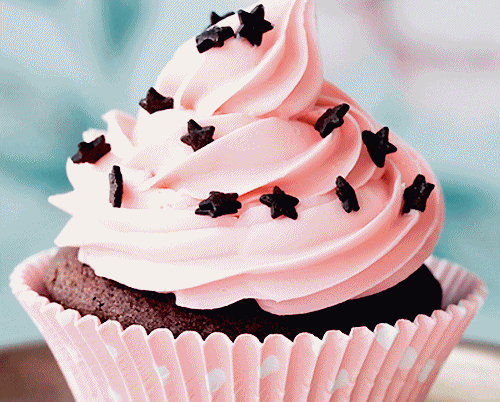 Oh my god this book was hilarious and fun to read.  I absolutely loved the characters.  They were very fun, energetic and exciting.  And the sexy innuendos……oh my!  I may never look at desserts the same way again.  Too funny!   "Cupcakes"  😉
Her Secret Creamy Filling:

Ok, it's not a secret but it can be harder to find than the missing cookie in the cookie jar.  First rule of finding her secret creamy filling is…… you never find yours before she finds hers.  There is no exception to this rule, guys.  EVER.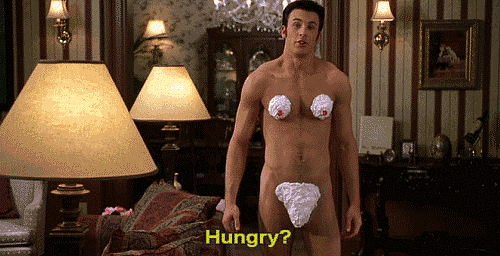 This book is the true meaning of rom-com.  What is a rom-com you say?  Let me explain it to you. The definition of a rom- com is this:  romantic comedy: a story about love that is intended to make you laugh.  That's right!  And let me tell you, this was some funny romance.  This book had me cracking up.  It was so much fun.
I am in love with the characters of the TDH.  I really hope that this is not the only book with these characters.  Eden is sweet and shy, with a wanna be wild side.  I am not saying she is good at being wild, but she sure has the confidence to try.
Andrew is a sweet and sexy beast.  He is the perfect person for Eden.  He loves her quirkiness.  It takes a real man to truly love someone who is a bit of a nerd and has many unique qualities.
I remember thinking that she is four or five things rolled up into one sexy, silly, dorky, clever, funny.
Overall all this book is a 10, but I only have 5 star ratings, so yeah.  This book is the perfect blend of fun and romance.  It is hot and sexy.  It is sweet and romantic.  It is just a big ball of fun.  The characters are highly entertaining and the story plot is unique.  The book flows flawlessly and has a lot of enjoyable banter between the characters to hold your interest and keep you wanting more.  It is a steady pace read that you will not want to put down.  I really  really  like…..hope that another book is written with these fun-loving characters.  If you are looking for a read that will make you laugh and your heart melt, then this is the book for you.  So pick up your copy today.  You will be glad you did.