Title: Maddox
Series: Vested Interest Series
Author: Melanie Moreland
Genre: Contemporary Romance/Romantic Suspense 18+
Release Date:

 July 9, 2018
Brought up in chaos and fear, Maddox requires order and control to cope with life. He has his career and his two closest friends. That is all he needs. Until Dee enters his life. She brings forth feelings he has denied himself his entire life, threatening his control.
Damaged by her past, Dee cannot admit her feelings for him, fighting him at every turn.
Is he strong enough for both of them?
Can he prove to her that they would be perfect together?
"Maddox is the ultimate flawed Alpha hero. This book is the perfect mash-up of hot & sweet, romance & bromance. The gut-wrenching climax will have you gasping!" ~Christi Barth, author of Bad Boys Gone Good
"There's a new book boyfriend on the block and his name is Maddox. Hands off ladies, he is all MINE." ~Eva LeNoir, author of UCC Saga series
This is the third book in the Vested Series.  It tells Maddox's story and he is the most troubled of the BAM men.  He had a very tough childhood and bad relationship.  He does not believe in love, just lust and what he is lusting after is Cami's sister Dee.  She is smoking hot.
Dee is struggling with Cami's new marriage to Aiden.  She has always been in control and taking care of her and Cami.  Now it is just her and she feels she is slowly spiraling out of control.   But one thing or shall I say man can anchor her down.  That is Maddox.  His touch, his whisper.  It is all she needs for the tension to fade away.  He knows her body and her soul.  But falling in love is not on the menu.
What happens when the rules get broken and feelings shift?  Who will come away devastated and broken?  Well you will have to read to find out.  That's right no hints.  😉  But I do promise you, you will love ever freakin' minute of it.  This book is so hot!  Maddox is sexy as hell and the two of them set this book on fire.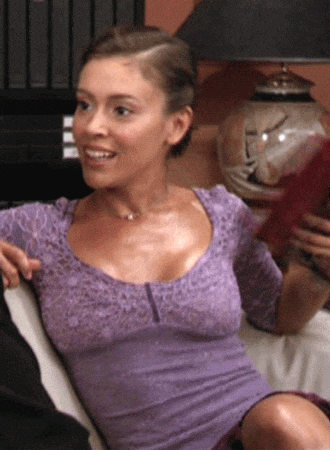 Now I am not going to lie to you, this book is emotional as hell.  Some very tragic things happen and it will rip out your heart and then try to shove it back in again.  I was flat-out bawling at one point.  I even ran out of tissues to wipe my tears.  Seriously, flood waters!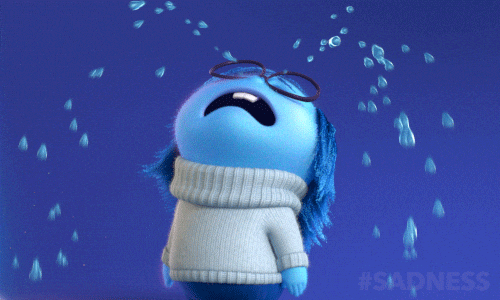 On that note, this was by far the best book in this series.  Hands Down Best!!!!  It had so much more depth to the characters than the first two.  Don't get me wrong those books had some depth to them, but nothing like what you will experience in this book.  You will fall so in love with Maddox you are going to want to tell Dee to take a hike so you can take her place.  Deep down that man is the sweetest and most caring man.
Melanie Moreland has out done herself this time.  Bravo girl!  Bravo!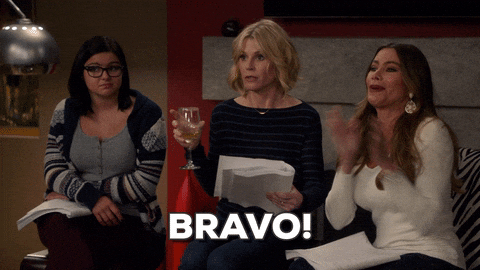 I was glued to the pages.  I was in the zone and snapping at anyone who interrupted my reading.  I could not put this book down.  Melanie has a wonderful style of writing that draws her reader's attention in and holds it till the very end.  Some romance books you find yourself skipping over sections, because they are slow or of little importance.  With Melanie's books you won't find that.  Every part of the story is important and you will find it hard to not read every single word!  She has created this wonderful world with the BAM men and it has been a wonderful time getting to know them so well and a bonus is she is continuing the story with Reid, the nerdy young IT guy♥.  This makes me so happy.  🙂
So if you have not read any of these books, then what the hell are you waiting for?  Get up now!!!  Get the first copy Bentley and get started.  You have some catching up to do. 😉
*ARC provided by Melanie Moreland
Until one day, I was browsing my local bookstore for something new to read.
Studying a book jacket, I was distracted when a woman's silhouette caught my attention. She was lissome and pretty, the sunlight catching her light red hair. She was reading the back of a book, her finger running over the spine. Something about her beckoned to me yet seemed familiar. With a grin, I realized it was Dee, and I approached her. "Find something good?"
She glanced at me, startled. I was close enough to see the flecks of brown in her wide green eyes. She smiled and slid the book back onto the shelf. "Not really." She indicated the books I had in my hand. "I think you've had better luck."
"You can borrow one if you like. I tend to buy in batches."
She tilted her head, silently mouthing the titles. She looked up with a smile. "That would be lovely."
"I was gonna grab a cup of coffee. Can I interest you in joining me?"
"I'd love to."
Seated across from her, I realized it was the first time we'd ever been alone.
"You come here often?"
She shook her head with a wry grin. "Is that your best pick-up line, Maddox?"
I chuckled. "I don't think I've ever seen you in here until today."
"I was in the office for a short while, then dropped in here. Usually I browse on my lunch hour."
"That makes sense."
Silence fell as we sipped our coffee, but it wasn't uncomfortable. I noticed she nibbled at the end of her thumb, and it struck me as odd. Given her stoic persona, I found it rather endearing.
And I found my thoughts strange. Endearing wasn't a word I used often—if ever.
She met my gaze. "So, is it?"
"Is it what?"
"Is that your best pick-up line?"
I studied her as I drank my coffee. "I don't typically do pick-up lines."
She smirked. "I'm not surprised."
"Sorry?"
"With that whole silver fox thing you've got going, I'm sure you don't have to."
I frowned. "Silver fox?"
"Maddox, the silver fox. Young, sexy, wealthy, plus that premature gray? I bet you beat them off with a stick."
I shook my head, amused at her thoughts. "I'm sorry to disappoint, but no."
"Really? I'm surprised."
I sat back, crossing my legs, swinging one foot. "What about you, Deirdre? All prim and pretty. You drive the lawyers crazy at your firm?"
She laughed. "Dee. No one calls me Deirdre. It's stuffy and formal."
"No. It's a lovely name for a lovely woman. It suits you. The lawyers you date don't call you by your full name?"
She ignored my comment about her name. "I don't date lawyers, or anyone else at my firm," she stated firmly. "In fact, I don't date."
"Ever?"
She hesitated, then shook her head. "No. Love, romantic love, isn't for me."
I took in a deep breath and spoke. "Why is that?"
"It's dangerous. It overwhelms and kills you."
At my raised eyebrow, she continued.
"I'm not saying I don't see people. I have…needs. But I don't do romantic relationships. I've seen the way love destroys people." She held up her hand before I could speak. "I know it works for some, but I'm not built that way."
I drained my coffee, then leaned forward. "Neither am I."
She widened her eyes. "Really?"
"Love equals power. The power to destroy. The ability to hurt and cause pain. The chaos it causes. That's what love means to me. It destroys trust and leaves you weak."
"You feel that way about everyone?"
"There are a few exceptions. And I will never break them for a woman."
Our eyes met, silent understanding passing between us. The air shifted, and I felt our mutual desire grow. It stretched out, pushing tentatively against the boundaries we had erected. She propped her elbow on the table, lifting her thumb to her mouth. Her small teeth gnawed at the flesh. It was an innocent gesture, yet I found it provocative.
"I have needs too," I murmured. Reaching over, I tugged her thumb from her mouth, inspecting it. From the roughness of the skin, and the fact that it was the second time she'd done it since we sat down, it was clearly a nervous habit for her. I slowly dragged my fingers across her palm, then laid her hand on the table.
Her breathing hitched. "I'm older than you are."
"Three years," I scoffed. "It's nothing."
"I'm serious. I don't do relationships."
"Nor do I." I bent forward, lowering my voice. "May I be blunt with you?"
"I prefer blunt."
"I find you incredibly attractive, Deirdre. Very sexy in your buttoned-up clothes and calm exterior. I'd like to see what happens when you're naked and aroused." I tilted my head, studying her. "Like now—are you aware in the past few minutes, your breathing picked up and your eyes darkened? You have the loveliest color across your cheeks. Even the tips of your ears are pink. I wonder how far down I could make you flush that way."
Her color deepened, but she didn't flinch. She shifted closer, our knees pressed together under the table. Her normally husky voice was even lower, turning me on. "You want honest?"
I nodded.
"I think you're one of the sexiest men I've ever met, Maddox. I see how your toned body moves when you walk, and I imagine you moving in me. You use your hands a lot when you talk, and I want to feel them on my skin. Your muscles flex under your expensive suits, and I want to feel them tighten under my touch." She ran her finger over her lips. "I want to taste you and watch you fall apart."
"Then maybe we should go and explore each other."
New York Times/USA Today bestselling author Melanie Moreland, lives a happy and content life in a quiet area of Ontario with her beloved husband of twenty-seven-plus years and their rescue cat, Amber. Nothing means more to her than her friends and family, and she cherishes every moment spent with them. 
While seriously addicted to coffee, and highly challenged with all things computer-related and technical, she relishes baking, cooking, and trying new recipes for people to sample. She loves to throw dinner parties, and also enjoys traveling, here and abroad, but finds coming home is always the best part of any trip. 
Melanie loves stories, especially paired with a good wine, and enjoys skydiving (free falling over a fleck of dust) extreme snowboarding (falling down stairs) and piloting her own helicopter (tripping over her own feet.) She's learned happily ever afters, even bumpy ones, are all in how you tell the story.
Melanie is represented by Flavia Viotti at Bookcase Literary Agency. For any questions regarding subsidiary or translation rights please contact her at flavia@bookcaseagency.com