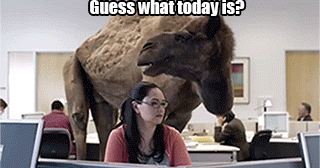 Well Well Good Morning!!!  Hello to all my blogging peeps out there!  Guess what day it is out there?  You got it HUMP DAY!!!!  I love Hump Day.  It is the mid-week grind and we all get excited because Friday is only two days away.  If you are that Monday thru Friday workaholic like I am then Hump Day is extremely important.
So what is going on out there?  What is everybody doing?  What are you reading?  What is on your TBR?  Is your TBR falling over it is so big?  Or are you pondering on what to read?  Well I can help you out with finding something to read if that is the case.  Check out these hot summer reads below:
$6.99
---
$3.99
---
$2.99
---
$0.99
---
Freebies
---
Pintrest Hot Summer Fun
As always these beautiful hot as sin men do not belong to yours truly.  Sadly no!  😦 
All the credit goes to all those Pintrest pinners out there.
FIND MORE READS ON MY AMAZON PAGE
THIS HUMP DAY BROUGHT TO YOU BY