BOOK REVIEW | LOVE UNDERCOVER
Love Undercover: A Romance Compilation
I wasn't supposed to fall in love with my next case.
I was supposed to bring him down.
Looks like I might do both.I'm an undercover detective. My new case is hot… and filled with secrets.
He's an as$hole billionaire looking for a mistress, and I'm looking for a way inside.
Submission is his thing, and I'm happy to play along.Getting pregnant wasn't part of the plan.
Neither was falling in love. Now I'm totally f*cked.I need his confession, and he needs my help.
My boss will kill me, but I'd rather lose my job than lose Eric.
He's starting to suspect I'm more than just his submissive.
And his bad boy reputation isn't just for show.
The truth is about to come out. Will Eric still want me when it does?
I was supposed to catch him. Now it looks like he's caught me!
'Love Undercover' is a full-length 80,000 words novel with lots of steam, absolutely no cliffhanger and a very satisfying HEA.
Kindle edition of this book contains three full length bonus novels for a limited time only.
Novels included:
1. Love Undercover
2. Because I Love You
3. Truth or Dare
4. The Baby Contract
It also includes a sneak-peek to my latest bestseller – Nanny with Benefits.
So, go on, spoil yourself crazy.
xoxo,
Amy
Get it now!

Man Amy sure did write a dirty one this time.  Wow!  This book is soooooo hot!  These characters are burning up the pages!  Whew!!!
So in this book Kathryn is a police detective.  She has a new case and she is going deep undercover.  Like real deep!  She is investigating claims that tech billionaire Eric Black is embezzling money from his own company.  In order to get inside his personal circle, she has to answer his ad for a submissive mistress.  "That's right he needs a mistress ladies."
Eric has needs.  He has dark sexual needs.  And he can't find what he is looking  for.  When he greets the woman whom has applied for the job as his mistress, he is hopeful.    She is stunning  and curvaceous.  Can she endure the rough sex he craves?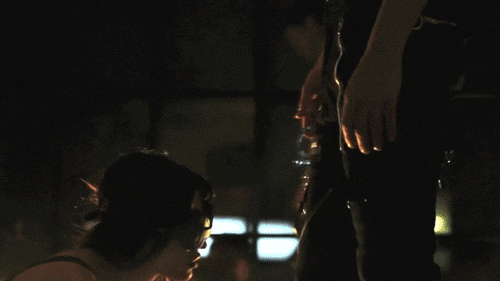 So what happens when feelings become involved?  Especially when those feelings should only be business.  As rules get broken and the lines begin to blur, who is going to come out on top?  Will Kathryn be able to arrest Eric?  Will Eric forgive the lies?
This book was a great read.  It was steady paced and dirty as f**k.  These characters can't keep their hands off each other.  Literally!  This book is so hot you will need some alone time while you are reading.  An interesting read for sure.  Eric is an a-hole for sure.  He sticks his foot in his mouth quite often.  Kathryn seems like a tough cookie, but I really don't see her as a detective.  She is gullible and sweet.
Overall this book was a great read.  Especially for those whom are adventurous readers.  Those who like it dirty and a tad bit of masochism.  If you are not into masochism at all, then you need to read another book and put this one to the side.  There is some whipping, spanking and slapping going on in this book.  Not as dark as some books but enough to upset those who don't like those type books.  So chose wisely my peeps.
*ARC provided by Amy Brent
Amy writes hot, spicy romances that feature gorgeous alpha men who love to protect their women. Amy's heroes are rough, hot, bad boys and billionaires who possess that soft heart a woman definitely yearns for.

Join her newsletter to know about her new releases, ARC list, discount promotions, contests and freebies

https://dl.bookfunnel.com/7v9w71kqz4
Check Out These Other Books By Amy: