Happy Hump Day Peeps!
How is everyone's mid-week going?   Mine is good.  I have had a few weeks of cake mania.  I made a birthday cake for my great-niece Lola's birthday and a 40th birthday cake for my husband.  Yep my hubby is getting old.  bahaha!  Know what I like best about making cakes for family members.  I get to eat said cakes!  I love cake!  It is my weakness.  A good cake and a good book go hand in hand I say!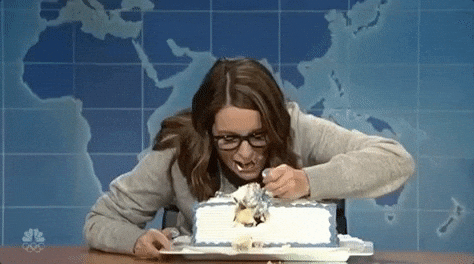 I have to say the cakes turned out great and tasted even better.  Yummy!!!!!
Any who!  Today's spotlight author will be an all time favorite.  My blogger friend Chanel over at Reactionary Tales will love this one.  Drum roll please…………………………….
♥♥♥ Darynda Jones ♥♥♥
She is a wonderful person, whom really knows what fans are all about.  She talks and communicates with her fans all the time and even has a private group for more fun.  She is the author of my favorite series, Charley Davidson.  Charley Davidson is a grim reaper who has the hot as hell son of Satan Reyes at her beck and call.  This series is not only hot it is funny and thrilling.  Check out our friend Darynda.
NYTimes and USA Today Bestselling Author Darynda Jones has won numerous awards for her work, including a prestigious RITA, a Golden Heart, and a Daphne du Maurier, and her books have been translated into over 18 languages. As a born storyteller, Darynda grew up spinning tales of dashing damsels and heroes in distress for any unfortunate soul who happened by, and she is ever so grateful for the opportunity to carry on that legacy. She currently has two series with St. Martin's Press: The Charley Davidson Series and the Darklight Trilogy. She lives in the Land of Enchantment, also known as New Mexico, with her husband and two beautiful sons, the Mighty, Mighty Jones Boys.

Click here to read one of the more popular short stories by Darynda called Dust Devils:
http://www.daryndajones.com/dust-devils/

She can be found at http://www.daryndajones.com
Charley Davidson Series
Part Time Investigator – Full Time Grim Reaper, Charley Davidson's life is anything but ordinary…Sexy shadow follows her around and protects her, ghosts do her bidding, a best friend named Cookie, policeman in her pocket and a cup of coffee this girl fights for those who can't fight for themselves.  She is a bad ass reaper with an addiction to coffee and a nack for naming things.  This is a comedy of sin in a bright red bow.  Each chapter has a funny quotes from the Charley, posters, stickers, t shirts just a bit of fun.  🙂
#13- Summoned to the Thirteenth Grave – Expected Release 2/19/2019
Which I am sad to say that this will be the last book in the series.  Wahhhhhh!!!!!!!
Extras
Some of My Favorite Chapter Quotes
Reyes Farrow. Because perfection is a dirty job, but someone has to do it. —CHARLOTTE JEAN DAVIDSON
A clear conscience is usually the sign of a bad memory. —STEVEN WRIGHT
Nothing sucks more than that moment during an argument when you realize you're wrong. —T-SHIRT
Since killing people is illegal, can I have a Taser just for shits and giggles? —T-SHIRT
I am currently unsupervised. It freaks me out, too, but the possibilities are endless. —T-SHIRT
Clothes? Sufficient / Keys? found 'em / Coffee cup? full / Sanity? sanity? — T-SHIRT
Lead me not into temptation. Follow me instead! I know a shortcut!  — T-SHIRT
 A friend will help you if someone knocks you down. A best fried will pic up a bat and say. "Stay down. I got this." – True Story
 I'm not a ride-or-die kind of girl. I have questions.  Where are we riding to?  Why do I have to die?   Can we get food on the way?  —Meme
I miss being able to slam the phone down in anger.  Violently pressing "End Call" just isn't the same.   —Meme
Things we hated as children: Naps and being spanked. Things we love as adults: Naps and being spanked. —Meme

Apparently, "Just fuck me up" is not 

an appropriate coffee order at Starbucks. 

—MEME

 My entire life can be summed up in one sentence: "Well, that didn't go as planned." —T-shirt

I always carry a knife in my purse …

you know, in case of cheesecake or something. 

—T-SHIRT
Darklight Trilogy
Ten years ago, Lorelei's parents disappeared without a trace. Raised by her grandparents and leaning on the support of her best friends, Lorelei is finally beginning to accept the fact that her parents are never coming home. For Lorelei, life goes on.
High school is not quite as painful as she thinks it will be, and things are as normal as they can be. Until the day the school's designated loner, Cameron Lusk, begins to stalk her, turning up where she least expects it, standing outside her house in the dark, night after night. Things get even more complicated when a new guy–terrifying, tough, sexy Jared Kovach–comes to school. Cameron and Jared instantly despise each other and Lorelei seems to be the reason for their animosity. What does Jared know about her parents? Why does Cameron tell Jared he can't have Lorelei? And what will any of them do when Death comes knocking for real? Thrilling, sassy, sexy, and inventive, Darynda Jones's first foray into the world of teens will leave readers eager for the next installment.
NOW FOR PINTREST FAN PHOTOS
Looking for a good read check out my Amazon Page by clicking below.
This Hump Day brought to you by: