BOOK REVIEW| His Brother's Fiancée

His Brother's Fiancée
From Wall Street Journal & USA Today Bestseller Vivian Wood comes a taboo tale of love, lust, and longing.
I loved her once, a long time ago.
Effie goddamn White, the raven-haired, pouty-lipped temptress.
Hell, I was f*cking obsessed with her. Her touch, her smell, her taste… I couldn't get enough.
And she shattered my cold, hardened heart into a million pieces.
I'll never let that happen again. Ever. I know better.
My brother Thorne waited in the wings. When I left, he pounced. Now I'm back, and Effie's on Thorne's arm, wearing Thorne's ring.
But she's looking at me. And when we are trapped together, she's undressing me with those baby blue eyes. Touching me. Tormenting me.
That thing that I said would never happen twice?
F*ck, she's doing it to me again. And I love the way it feels, almost as much as she does…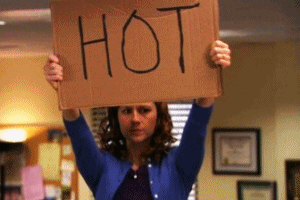 MY REVIEW
YEP THIS BOOK IS HOT!  Bravo Vivian you have produced another screaming hot read for us!  That's right readers, this book is so hot it will burn up the pages.  Wow that King is one hot as hell bad boy.
Effie is engaged to King's brother Thorne.  After King broke Effie's heart she was easily swayed to date Thorne.  At first it was to get back at King then it just spiraled out of control.  When Thorne hurts Effie she escapes to the family cabin to be alone to think.  What little did she know that King was also at the cabin.  What will she do next?  Where will she go?  And can she resist the one man who broke her heart?
King was shattered by Effie the same as Effie was shattered by King.  Getting trapped in the cabin is just trouble.  They are forced to deal with unresolved history and ask important questions.  The truth is painful and they must lay all their cards on the table if they ever want to fix things.
Man the chemistry between Effie and King is strong.  Those two were meant to be.  But Thorne is a conniving son of a bitch.  He is evil and will stop at nothing to have Effie.  His character will make you want to throw things, because obviously you can't reach in and throat punch him.  😉
The book is a fast paced read full of lust, longing, betrayal, and second chances.  A hot steamy read, that will get you all hot and bothered.  If you are looking for a fast paced erotic book, then this book is for you.  Enjoy!
*ARC provided by Vivian Wood
This review brought to you by: