BLOG TOUR |LITTLE WEDDING ISLAND
Blurb:
'Will you… pretend to marry me?'
Bonnie Haskett loves everything about weddings. She loves her job at a national bridal magazine and even has a deposit down on her dream dress. The only problem? She doesn't have a fiancé!
So when Bonnie is sent to Edelweiss Island, known as 'The Little Wedding Island', it's a dream come true. She's heard the rumours, every wedding that takes place in the tiny chapel ends in a happy-ever-after.
But there's a catch! Investigating the story, Bonnie needs to pose as a blushing bride – and the only man up for posing as her groom is her arch rival (and far too handsome for his own good) journalist Rohan Carter…
A gorgeously uplifting summer romance. Perfect for fans of Holly Martin and Caroline Roberts.
Also available from all other ebook retailers.
MY REVIEW
Ok…so there are tears all over my iPad right now.  That was the most romantic story I have read in a while.  It was so sweet and heart wrenching.  Jamie Adams sure does know how to write a book that will pull at your heart-strings.  How embarrassing.   My husband laughing as I am reading the ending to this story and can't hide my tears from him.

In this lovely story Bonnie, writer of The Gold Rings wedding magazine.  She has went head to head with the rival magazine The Man Land Over a Twitter dispute of a couple she wrote about in her article.  Her magazine got so much heat over it she is being exiled to find the story on Edelweiss Island, also know as The Little Wedding Island.  This island has a church that claims no one married in the church has ever divorced.  No reporter has been able to get the scoop on the island.  All returning empty-handed.
Rohan is the columnist for The Man Land.  He too is being punished for his battle with the rival magazine.  Except not only is his job on the line, but he may be sued as well.  He is a grumpy ol sot, who does not believe in love or some magical church that claims no divorces.  He will prove that belief wrong if it is the last thing he does.  But what he doesn't expect is Bonnie.  His arch nemesis.
Upon arrival doors are slammed in their faces and mouths are firmly shut.  No one wanting to talk to reporters.  So when a shoelace turns into a fake proposal of sorts, the two decide to play it out and get their stories.  So what happens when the fairy tale starts to feels real?
This is the perfect feel good romance that is swoon worthy material.  A perfect Hallmark movie in the making.  It is sweet and romantic, with real emotional feelings that will have your eyes glistening.  I was captured from the very beginning with promises of a magical place, where fate will draw you in and have you believing in the magic of love.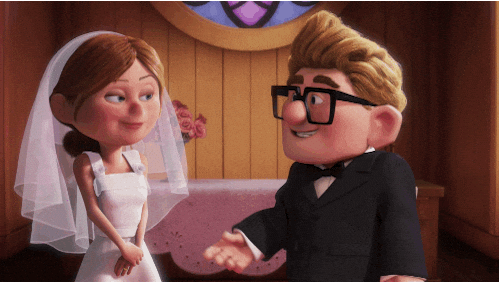 The characters of the story are amazing.  Bonnie is sweet and innocent with a golden look on love.  She believes in Prince Charming and happily ever afters.  Rohan is a bit of a cynic but is hilarious and will have you laughing out loud at his crazy humor.  These two make the perfect pair for an amazing tale of true love.
If you love a good chic-lit feel good romance then this book will be right up your alley.  I promise you will not regret it.  So pick it up today.  🙂
*ARC provided by Neverland Book Tours & Jaimie Adams.
Bio:

Jaimie is a 32-year-old English-sounding Welsh girl with an awkward-to-spell name. She lives in South Wales and enjoys writing, gardening, watching horror movies, and drinking tea, although she's seriously considering marrying her coffee machine. She loves autumn and winter, and singing songs from musicals despite the fact she's got the voice of a dying hyena. She hates spiders, hot weather, and cheese & onion crisps. She spends far too much time on Twitter and owns too many pairs of boots.

She will never have time to read all the books she wants to read.

She is the author of chick-lit romantic comedies The Chateau of Happily Ever Afters, The Little Wedding Island, and Kismetology, and she has also written young-adult romantic comedies Afterlife Academy, Not Pretty Enough, and North Pole Reform School.

Author links:

http://www.jaimieadmans.com
http://twitter.com/be_the_spark
http://facebook.com/jaimieadmansbooks
Giveaway: 

The Little Wedding Island themed goodie bag:
The Little Wedding Island notebook
The Little Wedding Island fridge magnet
A signed postcard
In honour of Puffin the dog, a pug fountain pen
In honour of Edelweiss Island, a copy of The Sound of Music on DVD
A 'grow your own' Edelweiss flower kit in a tin
UK ENTRIES ONLY