BOOK REVIEW | BABY CONTRACT
The Baby Contract:
A Best Friend's Brother Romance
A Baby for the billionaire? 
The old-fashioned way?
Well…not such a bad idea when it pays you a million bucks.
Yes, I'm going to do it. I need the money.
I don't care what the world thinks,
And nobody really has to know, yeah?
I am thrilled when 'One Billion Fantasies,' calls me to meet the man who wants to be the baby daddy.
But my jaw drops and face freezes, the moment I meet him.
Ethan – my best friend's brother!
Wait, we can keep it a secret and no strings attached, right? 


70,000+ words in this steamy, standalone best friend's brother romance. HEA guaranteed. Kindle edition includes exclusive bonus content for your reading pleasure (including a never before published forbidden romance – The Escort). 
MY REVIEW
Oh Amy!  You have done it again.  Another outstanding hot as fuck read!
In this story Ethan is being advised that he needs to find an heir to inherit his fortune.  Yes he is only in his thirty's and does not want to be tied down with a woman, but he wants to be sure his legacy carries on in the event that something should happen to him.  So his advisor refers him to One Billionaire Fantasies.  The place that can make anything happen for the right price.
Devon is desperate.  She needs cash and she needs it fast.  If she wants to continue the next semester in school she will need to come up with 16k in two weeks.  She starts researching on-line for a quick and easy money-making job and comes across an ad for a surrogate program.
When Devon is introduced to the couple that she will surrogate for she is deflated and realizes that this may not have been a good idea.  The couple isn't a couple at all.  It is a single rich billionaire.  Only that billionaire is her best friends brother Ethan.
Can Ethan convince Devon to have his baby?  Can Devon do this without feelings getting involved and losing her best friend?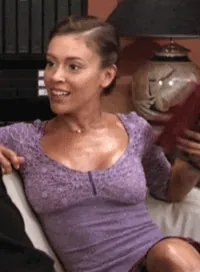 This book was HOT!!!!  ON FIRE!!!!  The scenes between Devon and Ethan burned up the pages.  The chemistry between these two….whooo!!!  *fans self* I was so drawn into this story.   It was a great story.  I could not put the pages down.  I think this may be my favorite Amy book yet!  Man that woman can write a good steamy toe curling erotic romance.  Her stories flow smoothly with wonderful and engaging characters.  Her alpha males are hot as sin and the woman are innocent as they come with a hidden naughty side.  If you have not read any of her books, then I suggest you start.  Start with this one.   It will have you hot, bothered and begging for more.  😉
*ARC provided by Amy Brent 
Amy writes hot, spicy romances that feature gorgeous alpha men who love to protect their women. Amy's heroes are rough, hot, bad boys and billionaires who possess that soft heart a woman definitely yearns for.

Join her newsletter to know about her new releases, ARC list, discount promotions, contests and freebies

https://dl.bookfunnel.com/7v9w71kqz4

Connect with her on FB:
https://www.facebook.com/authoramybrent/

Follow her on Bookbub:
https://www.bookbub.com/profile/amy-brent?list=author_about

*All teasers and Author info belong to Amy Brent
More Books By Amy
Reviewed By