Book Review| Knocked Up On Valentine's Day
The V-Day event brought me more than just roses and chocolates. 
I went to an Anti-Valentine's party, 
And came back with a baby!
Another secret? 
One look and he steals the breath out of me.
Everything in my mind screams 'no.'
But my body says 'yes,' 'yes,' 'yes,' and 'more.'
Well, it was just supposed to be a one night stand.
Until, the morning sickness kicks in!
I can't tell him about this.
I'll have to do it on my own.
But then,
He shows up at my office.
Both of us have secrets,
Hell, we don't even know each other.
And now he tells me he won't let me go.
That he's been looking for me,
And wants us to be a family.
A family with a total stranger? 
Can that even be a thing?

Damn, I think he already has a family,
What if those rumors are true?
What if that is his secret?
80,000+ words in this full length steamy Valentine's Day Romance. Bonus content included after the main story, including two brand new never before published full-length romances. Grab your copy today.
MY REVIEW
Amy Brent has done it again, blown me away with this amazing book.  This was a hot and steamy romance.  Full of fear, deception, hot sex and most important of all love. ♥
After a bad breakup Emma's best friends take her on a get away to New York, to attend an anti Valentine's Day party.  Her goal is to be free and let loose.
Brandt is going to a party with his best pal Trevor.  Trevor claims he is not social enough and is encouraged to relax and talk to some women at the party.  As he is trying to be social, he stops mid sentence when the most beautiful women he has ever seen walks into the party.

Emma decides to be forward and speak to the handsome man at the bar.  He is drop dead gorgeous.  Emma and Brandt have a wonderful time talking and enjoying each others company they decide to take the party to his place.
After a hot night of sex Emma notices that has pictures on his fridge of a child and  woman.  After being cheated on by her ex she feels like she is the other woman and she takes off.
Brandt wakes to find Emma gone.  He can't understand what he did wrong.   She left like with no note or word.  Women are all the same.  No more for him.  But he can't get her out of his mind.  He has to find her.  But how?
Emma still thinks about Brandt all the time and now she finds she is pregnant.  What is she going to do?  She really needs to find Brandt and tell him about the baby, but she doesn't know how.  She left with no phone # or contact info.  What will she do?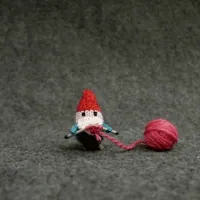 This was a wonderful story.  It was a page turner full of emotion and deceit.  The characters were wonderful and the plot was interesting and captivating.  Not only was the story entertaining, it was hot off the press.  That Brandt is one sexy ass man and he has some bedroom moves.  oh la la!  Emma and Brandt are like two magnets.  The pull between them is so strong.  I was rooting for them from the start.  It was an amazing journey.
I highly suggest this book for anyone looking for a good read about falling in love against all odds.  Even vindictive motives of an ex.   Let us not forget the hot ass alpha male who is the star in the show.  His story is one for the books.  So romantic.
*ARC provided by Amy Brent
Amy writes hot, spicy romances that feature gorgeous alpha men who love to protect their women. Amy's heroes are rough, hot, bad boys and billionaires who possess that soft heart a woman definitely yearns for.

Join her newsletter to know about her new releases, ARC list, discount promotions, contests and freebies

https://dl.bookfunnel.com/7v9w71kqz4

Connect with her on FB:
https://www.facebook.com/authoramybrent/

Follow her on Bookbub:
https://www.bookbub.com/profile/amy-brent?list=author_about
More Books By Amy
Reviewed By