Deadly Spirits
When PI Mac McClellan's girlfriend convinces him to join the Palmetto Paranormal Society, he becomes embroiled in a case of whooodunnit. The society president, while investigating an old hotel, is found dead at the foot of the stairwell, his neck broken. The man's secretary and current squeeze stands horrified beside his body. Authorities rule the death an accident. Mac has doubts—no one heard the man tumbling down the stairs. Then the secretary dies in an apparent suicide. Two deaths in two paranormal investigations, and not a peep out of either victim. Mac suspects there's more going on than a vengeful spirit.
Book 4 in the Mac McClellan Mystery series, which began with Deadly Catch.
My Review
PI Mac is pulled into an investigation of the unknown.  What happens when ghosts tell secrets?  Well Mac is sceptical about the thought of ghosts being real.  But hey when his girlfriend is into it he figures he can give it a try to, right?  But what happens when people start dying during these ghost haunts?  Mac has a mystery on his hands and it is full of lies, adultery and danger.  Can Mac figure out the who and why before it is too late?
This is my first book by Michael that I have read and I must say it was a good one.  Full of twists and danger.  I had a very hard time figuring out who done it and even when I thought I had it all figured out, bam!  I was wrong.  A page turner full of mystery and deceit.  I had a hard time figuring out the motive and was definitely surprised towards the end.  There was way more involved than I originally thought.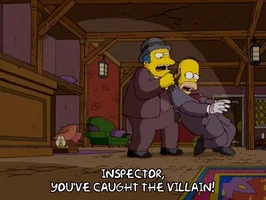 The characters in this book are very interesting and entertaining.  That Mac is a stud.  All the ladies want a piece of Mac, but he is true to his feelings for his girlfriend Kate.  I love his character.  He is loyal, brave and a complete smart ass.  Let us not forget Henry.  Man I love that dog!  He is amazing.
Even though I have not read any of the other books, I was able to enjoy this book and not feel at a total loss.  It refers to other mishaps and danger Mac and Kate have encountered in the other books, but it was not one of those that had a lot of missing information so I was able to read it as a standalone.  I enjoyed Michael's writing style.  It is slow and steady build up without rushing to the finish line.  His characters are well-developed and he is good at keeping you guessing and turning the pages.  I love a good ghost story and am a big fan of Victoria Laurie books.  This book reminded me a bit of those.  A good cozy mystery of who done it with a little dose of paranormal mixed in.  Great combinations.
If you a looking for a cozy mystery with some danger and ghosts, then this book is right up your alley.
*ARC provided by Michael Helms
The Series
E. Michael Helms is a USMC combat veteran. His memoir of the Vietnam War, The Proud Bastards, has been called "As powerful and compelling a battlefield memoir as any ever written . . . a modern military classic," and has been in print for over 20 years.

Book One of his two-part saga of the Civil War, Of Blood and Brothers, was released in September 2013, with Book Two following in March 2014.
The first of his Mac McClellan Mysteries, Deadly Catch, was published in November 2013. Deadly Ruse, the second in the series, was released November 2014. Deadly Ruse won the 2015 RONE Award for Best Mystery.
Deadly Dunes launched in March 2016, followed by Deadly Spirits in January 2017.
The Private War of Corporal Henson, a semi-autobiographical fictional sequel to his memoir, The Proud Bastards, premiered in June 2014.

Helms lives with his wife in the foothills of the Blue Ridge Mountains in the Upstate region of South Carolina, where they enjoy canoeing, hiking and bird watching.

*Author bio & picture from Amazon
My Interview with Michael
1. After reading your book I have one question.  Is Mac your alter ego?  😉  He just seems so you.
A. Good catch! Yep, there's a lot of me in Mac. He's an inch or two taller (I pass for six-feet with shoes on). And of course, he's still close to prime while I'm sliding down the backside of the hill of life. But we think alike, act a lot alike, have much the same values system, etc. Semper Fidelis (Always Faithful) is our creed, as we both served in the USMC as combat Marines. That ingrained-from-boot camp stuff tends to follow you throughout life.
2. What inspired your book series?
A. I had written mostly about war or war-related themes in previous books, non-fiction and novels. I was tired of dredging up all that painful stuff (emotions, memories, regrets, sins of commission and omission, etc.). I needed a break. Having loved the Hardy Boys mysteries as a kid (I bought and read the first 40-plus books of the series), and also having read a few mysteries in recent years, I thought, "Hey, why not try my hand at a mystery?" So I did.
My protagonist finally convinced me he was a retired Marine who settled in a small town on the Florida panhandle coast. It just so happens I grew up and lived most of my life in that area, so I knew the country and the people well. Mac and I are able to communicate effectively because of our military backgrounds and experiences. Same stuff, different wars.
Luckily my agent was able to land a fairly quick two-book deal with based on my first mystery. I then signed with a different publisher to carry on the series. Four books this time. I still owe them two more. Then, who knows?
3. What made you want to be a writer?
A. I was a voracious reader while growing up. I always thought it would be "neat" to write a book, but how in the world could someone sit still long enough to write a whole book? It seemed so far-fetched.
During high school the Vietnam War was vying with the Beatles, Rolling Stones, Dave Clark Five, and the Kinks (among others) for my attention. My two best friends and I formed a band and played in and around our local area. But the draft was looming. Our idea was, let's get our military obligations out of the way, re-form our band, and become famous rock stars. So, I joined the Marine Corps after graduation and received an all-expensives paid vacation to the tropical paradise known as Vietnam.
Things didn't quite work out the way we had planned. I was badly wounded and spent months in the hospital. After leaving the Marine Corps, I began writing and selling freelance articles, mostly about the Vietnam War. Several years later, PTSD kicked in. I sought treatment in VA group therapy. One of our assignments was to keep a "journal" about our wartime experiences. My journal began to take book form, a memoir. I sent a few chapters to an editor in New York who had published several of my articles, hoping he might use some in his magazine. Long story short: He liked when he read and told me to send him the entire manuscript when it was finished. I did, not knowing he also worked as a literary agent for a few writers. He made a quick sale to a New York house. The book is still in-print after twenty-eight years, currently with Simon & Schuster Pocket.
4. What do you enjoy most about being an author?
A. Writing can be tough, and not always enjoyable. Sometimes it's a grind, but when things are going smoothly, it can actually be fun. Or, fulfilling might be a better word. Knowing that people actually spend a few hours reading and hopefully finding pleasure in what you've slaved a year or more creating is satisfying. In the long term, the idea that someone a hundred years from now might find a dusty old copy of one of my books, read it, and say, "Damn, this guy was a pretty good writer!" Now that is a legacy worth striving for: Leaving behind a part of yourself that might touch someone years from now.
5. You are a big blogger as well.  What do you enjoy most in the blogging world?  Do you have any comments or suggestions to other bloggers?
My main goal as a blogger is to help others, be they readers, just-starting-out writers, authors, or bloggers. Offering a hand up to others is my main purpose. I sometimes post something about my books or reviews, etc., but I feel uncomfortable "blowing my own horn." It can't be all about and for me.
I do more re-blogging on my personal site. At Motive Means Opportunity we wrote articles, conducted interviews, book reviews, writing tips, short stories, and a slew of other neat stuff. Alas, our busy writing schedules overtook us and we've basically had to close MMO down for the most part. I continue to post there now and then, and I hope to revive it into a full-time blog again. We had a good thing going, and I feel it deserves to be up and running again.
I read and support as many bloggers as I can. I always try to "like" the posts, tweet about them, and leave a comment as often as I can. I can see where blogging can become a full-time affair. I simply don't have the hours to do it all. Finally, I admire and have the utmost respect for most bloggers. YOU guys are today's writers/authors lifeline. You do so much for so many, and ask nothing in return. And that's something to be proud of.
–Michael
I want to thank Michael for letting me ask him some questions.  I have enjoyed conversing with Michael for almost a year now.  He is so much fun.  He makes me laugh quite often.  😀  It has been a true joy getting to know him through my blogging.
I have enjoyed reading and reviewing his book.  Looking forward to hearing more from him in the future.
"I knew Mac was him.  😉 "
Thanks again Michael.
~PATTY ♥
BROUGHT TO YOU BY: