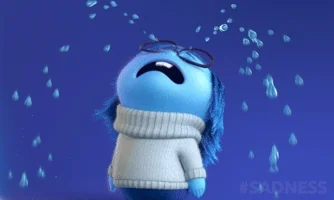 I was sad to hear that the lead singer, Dolores O'Riordan of one of my favorite bands of all time, The Cranberries, has passed away on January 15, 2018.
The Cranberries were considered an Alternative Grunge Rock Bank.  Dolores had a captivating voice, that drew you in.  The band formed in 1989 and broke up in 2003, only to get back together in 2009.  They were discussing a new album and up to a couple of days from her death, she was talking about new songs for that album with band mates.
She was born in a small town in Ireland.  She had some issues in her childhood and music became her outlet.  Even as a child she blew people away with her amazing voice.  She was a shy performer and often performed with her back to the audience.
She was one of those honest performers.  What you see is what you got.  Even when she had issues she had to deal with, she would not hide herself.  She expressed herself through her music.
She married in the summer of 1994 and had three children from that marriage.  But divorced in 2014.
Her death was very unexpected.  It is said that she was in a great place before her untimely death.  Cause of death has not been released at this time.  Just know that this is a sad time for her friends, family and children that she has left behind.
Here band mates release this statement on Twitter
We are devastated on the passing of our friend Dolores. She was an extraordinary talent and we feel very privileged to have been part of her life from 1989 when we started the Cranberries. The world has lost a true artist today.
Noel, Mike and Fergal

— The Cranberries (@The_Cranberries) January 15, 2018
My favorite songs of The Cranberries are:
Zombie  ♥♥♥
Salvation
Dreams
Linger
When Your Gone
Just recently a band called Bad Wolves just released a cover of the song Zombie.  Delores loved the remake and was in London preparing to record vocals with lead singer, Tommy Vext before releasing it.  They were not sure if she would just add to the vocals or re-record with Tommy and band.  Surprised by her death the band released the song in hopes that it will serve as a tribute to the singer.
Today as I was listening to my XM radio Octane with Jose' Mangin and he was playing cover songs.  He introduced Bad Wolves Zombie and made the statement that the band released a statement that all proceeds from the song Zombie by Bad Wolves will be donated to Dolores O'Riordan's children.  WOW!!!  That is awesome and very caring.  So if  you like the song, buy it!  It is for a good cause.

*All pictures and videos are not mine and belong to individuals on Pintrest and You Tube.
Brought to you by