Rise
Sierra Cross
(Coven of Fire, #1)
Publication date: June 15th 2017
Genres: New Adult, Urban Fantasy
I closed the door on magic long ago…the day it made me an orphan.

Ten years ago, the Coven of Fire sacrificed their lives—my mother among them—to hold off an overwhelming demonic force. Now it's back.

As a poorly-paid bartender, how can any of this be my problem? But Callie, another orphan of that battle, swears I'm the key to reviving the coven. And there's an incredibly sexy guardian stranded on my couch who's promising to help me stop the demons and keep the veil between the realms standing.

One problem: I've never been able to use magic. Our local bad boy warlock assures me I have the talent, but even if I did, we don't have enough witches to complete a coven. The only way to survive is to pull together this pack of magicborn misfits, who have more secrets than spells, into a makeshift coven.

Can we—three untrained witches, a sarcastic warlock, and an overly intense guardian—take back the city…before the demongate falls and the forces that killed my mother destroy us too?
My Review
What a great story.  Full of action.
In this first book of the Spelldrift: Coven of Fire series, we get introduced to our main character Alix.  She is a witch, who believes she is magically deficient.  She lost her parents in an accident when she was a teen.  She tried to practice magic when she was younger, but never could master anything.  Now she is just a bartending wont with a quick temper.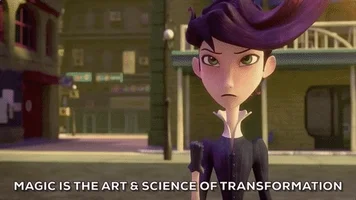 As the story goes on and introduces more characters we meet her guardian Matt.  He is incorporeal at first, but she brings him back from the veil he was trapped in for 10 the past years since her parents passed.  Matt teaches her what happened the night her parents died.  Now he is her guardian and will watch over her.  But there is one problem, their chemistry.  It is so strong and the pull is hard to resist.  She wants him, he wants her, but it is forbidden by law for them to be together.  On top of this there is an evil brewing.  And it is gunning for her.  She now has to find her magic and stop the evil that is trying to consume her.
I really enjoyed the chemistry between Matt and Alix.  Alix is a kick ass witch and she is slowly peeling off the binds of her magic on layer at a time.  Matt is special.  Not just because he is a guardian.  There is more to him than meets the eye and I hope to learn more about it in the next book.
This book was very entertaining.  The world it is building is amazing, creating an intriguing story plot.  In this book we get the back story of how this all began.  We experience treachery and betrayal along with forbidden love.  This book is action packed from the start and kept my attention from the very first page.
A true battle of good vs evil.  Black Magic vs the Light.
I wonder what is in store for Alix and her band of misfits?!
*ARC provided by Xpresso Book Tours & Sierra Cross
Author Bio:

Spells and skyscrapers. Warriors and warlocks. Coven secrets and forbidden romances. Sierra Cross lives for urban fantasy, for modern magic and the bold supernatural beings who stalk our contemporary world. Her Spelldrift universe stars kickass witches and their heroic guardians, as well as vampires, shifters, mages, Fidei, and the dark demonic forces that threaten them all.
January 22nd
–Shooting Stars Reviews
–Reckless Readers
–knjigoljubka
–Jenea's Book Obsession
–I Smell Sheep
–Am Kinda Busy Reading
–Abooktropolis
–3 degrees of fiction book blog
January 23rd
–YA & NA Bookshelf
–Storyteller-skgregory
–Moohnshine's Corner
–Lauren's Crammed Bookshelf
–Book Briefs
January 24th
–The Bewitched Reader
–T's Stuff
–Mythical Books
–Indie Wish List
–Don't Judge, Read
–Archaeolibrarian – I Dig Good Books!
January 25th
–So Few Books
–Novelties
–FANNA
–Ctrl, Alt, Books!
–Booker T's Farm: Books & Nails & Puppy Dog Tales
–Aconite Cafe
January 26th
–Smut Book Junkie Book Reviews
–Smada's Book Smack
–Rolling with the Moments
–Novels & Necklaces
–books are love
–Book Lovers Hangout
January 27th
–Words Phrases imagination
–Reading, Willing & Able
–Mypassionforbooks
–Magi Romance
–CBY Book Club
–Brooke Blogs
–Books a Plenty Book Reviews