Review | Falling For Mr. Wright
Falling For Mr. Wright
After being dumped two weeks before his wedding, civil engineer Ryan Wright's not interested in love. Been there, done that, had the wedding deposits to prove it. Still, he can't help lusting after the fiery redheaded executive assistant who's stirring up feelings that aren't exactly appropriate for the office.
Sarah Leonard is determined to make the CEO fall in love with her. To execute her plan, she's going to need a little help in the form of her lunch buddy, the 6'2" office hottie who just so happens to be their boss's best friend. Who better to tell Sarah everything she needs to know to win the other man's heart?
Ryan agrees to help Sarah put her plan in motion, but he has no intention of helping her win anything. In fact, it's time to show his office crush that he's the guy she should be falling for…

My Review
First off I want to say how much I enjoyed this book. It is full of snarky banter and embarrassing moments. I love a good friend zone story and this book really played that out perfectly.
In this book Sarah enlists her best guy friend Ryan to help his best friend Logan to fall in love with her. Logan is not just Ryan's best friend, he is the CEO of an architect firm and Sarah's boss. There is only one problem with this plan Sarah has. Ryan wants to date her. Has wanted to for a very long time. Should Ryan make his move? Or should Ryan put his feelings aside and help her?
I really did enjoy reading this book. It was so much fun. The characters drew me into the story and I just could not put the book down. They were so energetic and had so much personality. You can't help but fall in love with them. Especially Ryan. He is amazing, kind, caring, sweet and sexy as hell. Sarah is cute, witty, smart and funny as hell. I loved the banter between Ryan and her. They really made the book a fun read.
This is he first book by Robyn Neely that I have read. It was well written and flowed well. It had the right amount of story and sex combination that I love to read. Perfect combination. Who doesn't love a good book about being stuck in the friend zone, secretly pinning for said friend. Right? She wrote that plot perfectly. She created a great believable story with exciting characters who were intriguing and interesting. I will definitely look out for more of her books.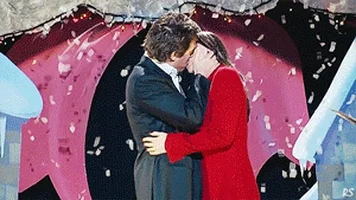 This book is has all the makings to be the next Hallmark Christmas Movie. It is set in a Christmas office setting with a secret Santa plot. Maybe we can call it Secret Santa's Heart. Or we could send it to Cinemax and call it Dirty Secret Santa's Heart. ❤️💕. So break out the wine and cozy up on the couch and get ready for fun!
*ARC provided by Robyn Neeley
Robyn Neeley is an east coast gal who loves to explore super cute small towns; watches way more reality TV than she cares to admit; can't live without Dunkin Donuts coffee; and has never met a Christmas cookie she didn't like. She writes swoon-worthy contemporary romance with heart and humor.

Sign up for her e-newsletter at www.robynneeley.com.

*Picture and Bio pulled from Amazon
More Reads By Robyn
Reviewed By: