Wheeler
Sara Butler Zalesky
Publication date: July 4th 2016
Genres: Adult, Romance, Sports, Suspense
Known as the Ice Queen of the peloton, pro cyclist Loren Mackenzie rarely shows emotion in the heat of competition; she leads her team with quiet strength and determination. But her successes have not come without suffering, and her tragic past is hidden inside tarnished armor.

While out on a training ride with her cycling team near Enfield, England, a chance meeting quickly develops into an unexpected whirlwind romance. But a relationship with an A-list celebrity brings with it the microscope of tabloid-media attention, which expose jealousy and rivalry that threaten to undermine Loren's leadership of her team.

The new romance also reveals a dangerous obsession, culminating in a terrifying confrontation with someone from Loren's past. Her injuries not only put her chances at the World Championship in jeopardy but also bring forth memories of a life she had long buried – for good reason.

Can Loren open her heart to the love she has held at a distance, or will her fear ultimately defeat her?

The follow up novel in the Wheeler series is coming soon.
My Review
In this book Loren is a professional woman's cyclist in Europe.  She is known as the Ice Queen due to her lack of emotions during the heart of competitions.  She has had a very dark past and has suffered most horrific things.  She uses this pain from the suffering to push herself to the max during competitions.  One of these things comes in the form of Felix, her sporting director.
After an accident and a mishap, Loren is left stranded on the side of the road.  When a handsome stranger stops to help her, she is very cautious and refuses help.  The knight in shining armor just happens to be a famous actor Graham Atherton.  Surprised she lets him help her.
Graham beats himself up for not getting the beautiful woman's phone number.  But he remembers her logo on her bike jersey and has his agent track her down.  And so begins the romance.  As the romance blossoms it stirs up jealousy in the form of Felix.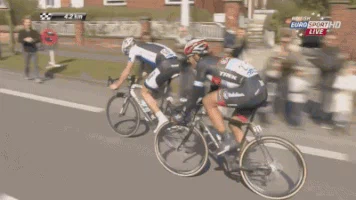 Loren is in a horrible bike accident and has to be rushed to the hospital.  This is where everything start to go wrong.  As Loren pushes herself to continue the competition, her headaches come on stronger and then Felix starts cornering her.  What is she going to do?  Loren is determined to do this on her own.  She is scared to ask for help.  As her past comes back to haunt her and she gets hurt yet again, she starts to feel as if she is falling apart.  With Worlds coming up she is worried that she will lose herself before it is all over.
Quote from Loren throughout the book. "I am the storm.  I am enough."
The characters in this book were amazing.  Loren is a role model for those who have had tragedy in their lives.  She is strong, courageous and plain out wonderful.  She has endured so much personal tragedy in her life.   I am amazed by her character in this story and her rise from the ashes of her past.  Graham is so sweet, caring, strong, honest and kind.   He is the kind of man that will melt your heart.  He is not one without tragedy in his past as well.  The love story between these two is heart warming.  It has pain, strength and everlasting.  Reading their story is like watching two broken souls piece together as one stronger than before.  Better together than alone.
Even though the main characters of this book shine so bright, so do other characters.  There are so many beautiful people in this book.  I enjoyed getting to know them.  Like CeCe for instance.  She is Loren's best friend, sister and confidant.  They even bonded on a blood pack.  She is so full of life and an all around fun person.  She really brings out the best in Loren when she needs it most.  Anthony is another one.  He is Loren's sort of adopted brother.  He is loyal to Loren and would do anything to protect her.  He has endured a huge amount of pain and loss and has come out stronger because of Loren.  These are just a few of my favorites.  There are so many more.  I could go on for days.
This book was an intense roller coaster ride.  I was sucked into this read from the very beginning.  There were moments I was balling up my fist and biting my nails.   And then there were times I was ugly crying.   This book is not a romance novel.  It does have a romantic story in it but that is not the center piece.  I believe the book is centered around Loren and her personal journey that brings her to the place in her life where she can really let go and be free.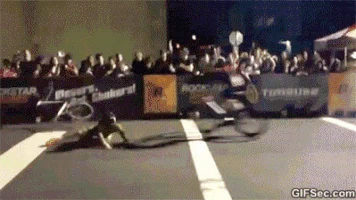 I really enjoyed the way the author built up the story slowly, with it getting more and more intense with each page.  She draws her audience into the story effortlessly.  I was very impressed with her writing.  I have to warn you that this book did have a cliff hanger and I was like NOOOOOOO!!!!!  But no worries, I hear she is planning to release a followup novel.  Which in my opinion she can not write it fast enough. wink wink
So if you like books with thrills, chills and romance, then this book is perfect for you.  I highly suggest this book!  I could go on for days talking about this book, but I don't like spoilers and I won't do that to you.  I do have to warn you that there are some French lines in it.   I was very thankful for Google to help translate.  You will learn a lot about the cycling world.  It is very exciting.  So go out and pick up your copy or download one now.  You will not regret it.
*ARC provided by Xpresso Book Tours & Sara Butler Zalesky
Author Bio:

Sara was born in the wee hours of a November night in New York City. When her family moved to a small borough in northwestern New Jersey, she had little choice but to move as well. Self-sufficiency is a tough thing for a toddler.

The dichotomy of being the middle child of three, but the only girl, was difficult, as typically no one really pays attention to a middle child. Mostly, Sara spent her time creating fanciful stories in her head when she should have been focused on other things, an issue that continues to this day.

Most of these stories have never been shared, let alone completed. This all changed in the spring of 2015, when Sara was encouraged by a friend to expand upon a short story she had accidentally emailed to him. The result is 'Wheeler', a romantic, women's fiction/sport novel, which combines the author's romantic inclinations and her passion for cycling.

Sara currently resides in the suburbs of Philadelphia, PA, with her loving husband and their son. She is a paralegal for a boutique law firm in Chester County, Pa, an avid road cyclist and indoor cycling instructor at a national chain.

Follow the author's blog at sarabutlerzalesky.wordpress.com or on Twitter @sarazalesky. She does a little dance every time someone 'follows' her on Twitter. Really.
November 13th
–underneath the covers >> Excerpt
–Plain Talk Book Marketing >> Top 10 List
–Mes Livres >> Excerpt
–A British Bookworm's Blog >> Review
–tfaulcbookreviews >> Interview
–Archaeolibrarian – I Dig Good Books! >> Review
–Viviana MacKade >> Top 10 List
November 14th
–Padme's Library >> Interview
–The Avid Reader >> Excerpt
–3 degrees of fiction >> Review
–Mythical Books >> Interview
–Silence Is Read >> Excerpt
–Moohnshine's Corner >> Review
–Lamplight Review and Promotion >> Excerpt
November 15th
–Rainy Days and Pajamas >> Excerpt
–blogs and coffee >> Guest post
–Beyourselfbebhaltair >> Review
–Loves Great Reads >> Excerpt
–Ruthie Jones: Reading by Moonlight >> Review
–Sabrina Giles >> Excerpt
November 16th
–The Bookworm Chronicles >> Guest post
–Lisa Book Blog @ LEL >> Top 10 List
–Swoon worthy books >> Review
–Lisa Loves Literature >> Interview
–Evermore Books >> Excerpt
–Dreamland Teenage Fantasy >> Review
November 17th
–Crazykalm >> Review
–Jena Baxter's Bookworms >> Interview
–Cindy's Love of Books >> Review
–Between Printed Pages >> Guest post
–Tangents and Tissues >> Review