Watching Glass Shatter| Blog Tour w/review

Watching Glass Shatter
The wealthy Glass family lost its patriarch,
Benjamin Glass, sooner than expected. Benjamin's widow, Olivia, and her 5 sons each react to his death in their own way while preparing for the reading of his will. Olivia receives a very unexpected confession from her late husband about one of their sons that could shatter the whole family.
Prior to revealing the secret to her children, Olivia must figure out which boy Ben refers to in the confession he left her in his will. While the family attorney searches for the mysterious Rowena Hector whom Ben says holds the answers, Olivia asks her sons to each spend a week with her as she isn't ready to let go of the past. When Olivia visits her sons, she quickly learns that each one has been keeping his own secret from her. Olivia never expected her remaining years would be so complex and life-altering, but she will not rest until her family is reunited after Ben's untimely death.
We all need family. We all want to fit in. We're all a mix of quirky personalities. Will Olivia be able to fix them or will the whole family implode? What will she do when she discovers the son behind Ben's secret? Check out this ensemble cast where each family member's perspective is center stage, discovering along the way who might feel the biggest impact from all the secrets. Welcome to being an honorary member of the Glass family.
MY REVIEW
What happens when death comes and everything you have ever known is a lie?
Watching Glass Shatter is my friend James debut novel.  I have to give him credit, he is one hell of an author.  This book was amazing.  Touching your heart in ways you can't even imagine.
In this book Ben Glass, a father of 5 boys and loving husband, has his life cut short and is killed in a tragic car accident.  Upon the reading of his will, his friend and lawyer Ira is tasked with telling his wife Olivia Glass a secret he has carried for years about one of his sons.  This secret is something that has the potential to tear the family apart.  As Olivia figures out what the next step is, she pays a visit to each of her sons to get a better feel for how to handle this disturbing secret.  As Olivia visits each of her sons, she slowly realizes that everyone in the family is carrying around a deep dark secret.  Olivia realizes that her perfect family is not so perfect after all.  As the lies and secrets start to unravel it threatens to rip apart the family.  Can Olivia fix the mess her family is in?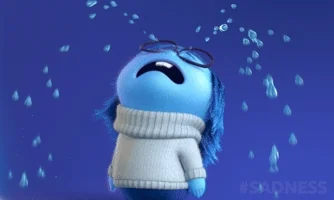 I can honestly say I was not prepared for this book.  Had I known I would be ugly crying on several occasions, I might have made sure to be alone when reading it.  The emotions I had while reading ran so deep.  The story flows so flawlessly.  So I must say break out the tissues, because this book is gut wrenching.  It will tear your heart in two.
I love how the author develops each character, allowing them to tell their story and show you their differences in personalities.   We as readers are allowed to follow their paths to self discovery, healing and overcoming the horrible secrets that threaten to tear the family core apart.  Olivia truly is the hero of this story.  She is so strong, loyal, loving and intelligent.
It is a wonderful story full of lies, secrets, loss, love, life and family.  Once you start reading about the Glass family you become invested to seeing it through till the end.  You can't help but become part of the story, feeling what they feel.  A page turner for sure.  With loads of twists, this book holds the audience's attention.   Especially with big huge secret that will have you guessing till the end.  I highly recommend this book.  A heart wrenching family drama that will touch your soul.
Fun Book Fact
The dog, Bailey the Shiba, mentioned in Ethan and Teddy's phone conversation  from the novel is none other than Ryder (Jay's own Fur-baby)
Isn't he the cutest!!!
He lives the high life of luxury in a New York apartment with his daddy Jay.  He is a dog school graduate.  He is a photographer of sorts.  Taking pictures when daddy is not watching.  He likes nice walks, culture, napping, playing with Zora, and good food.
He tells us all about his adventures of mayhem and mischief in Ryder Rants .  A feature on his daddy's blog.  He was born to be a star.  He even has his own Facebook page Ryder the Cat-Like Dog.
Ryder is very proud of his daddy's debut novel and can't wait till he writes more.  More success means more treats for Ryder.  But he better not slack off on Ryder's walks. He tends to get a little upset about that.
Favorite Character Poll
Enter the poll to choose your favorite character thru 11/20. You can choose from all the major family members or submit your own write-in vote.
Giveaways
Jina @ Author Inspiration is hosting a GIVEAWAY for a free e-copy of the book. Feel free to share her post; you can see the guidelines and enter here.
Jay will announce a Goodreads Giveaway free signed physical copy available for entry from 11/10 thru 11/30.  You can enter here.
James J. Cudney (Jay)

Author Bio & Background
I live in New York City, grew up on Long Island, and graduated from Moravian College in Bethlehem, Pennsylvania. I spent ~15 years in a technology career in the retail, sports, media and entertainment industries. Throughout those years, I wrote some short stories, poems and various beginnings to the "Great American Novel" but I was so focused on my career that writing became a hobby. After leaving my position in 2016, I directed all my energies towards re-invigorating a focus on reading, writing and publishing.

Author
Writing has been a part of my life as much as my heart, my mind and my body. At some points, it was just a few poems or short stories; at others, it was full length novels and stories. My current genres include family drama / saga, contemporary and mystery fiction. My first novel, Watching Glass Shatter, was published in October 2017. I am currently in the process of writing my second novel, 'Father Figure,' which will be released in early 2018. 

Reader & Reviewer
Reading has also never left my side. Whether it was children's books, young adult novels, college textbooks, biographies or my ultimate love, fiction, it's ever present in my day. I read 2 books per week and I'm on a quest to update every book I've ever read on Goodreads, write up a review and post it on all my sites and platforms.

Blogger & Thinker
I have combined my passions into a single platform where I share book reviews, write a blog and publish fiction: In the blog, I started my 365 Daily Challenge, where I post about a word that has some meaning to me and converse with everyone about life. There is humor, tears, love, friendship, advice and bloopers. Lots of bloopers where I poke fun at myself all the time. Even my dog has a weekly segment called "Ryder's Rants" where he complains about me. All these things make up who I am; none of them are very fancy or magnanimous, but they are real. And that's why they are me.

Genealogist & Researcher
I want to be a researcher or historian. I want to reach back into the past to figure out why someone made the choice he or she did and what the consequences were. I want to feel the pressures and culture of hundreds of years ago. I want to trace the roots and find the puzzle of my own history. I want to watch my ancestors from a secret place to know how they interacted with others; and maybe I'll learn why I do things the way I do them.

Amazon
Bookbub
Goodreads
Facebook
Author Site
Blog

Additional Social Media Options

Twitter
Instagram
Pinterest
Google+
Youtube
Tumblr
Bloglovin
LinkedIn
Watching Glass Shatter Posts
Each day, I'll update a page on this site with the blogger's book tour post here.
HOSTED BY: