Her Savior
One night is all we have together, then she's gone… 
I've been thinking of Jenna more than my billion dollar company.
I could feel that she was suffering.
That she needs me to protect her.
Here's the problem: I don't know who she is or where to find her?
But one thing I do know.
I need to see her again.
Taste her again.
Love her again.
Save her from the demons that haunt her.
And I always get what I want.
No matter what.

*** This is a full length novel with a happily ever after, no cliffhanger, no cheating, and plenty of steam. Bonus content included. *** 
MY REVIEW
Another great read from Sarah J. Brooks.  I tell you that woman can write some great books! She did not disappoint me.  I do have to say though that this one is not on my favorites lists of her books, but I still liked it.  I don't think I have read a book of hers yet that I haven't liked.  With that being said, let's get to it shall we?!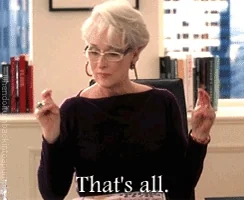 In this story Jenna is an assistant choreographer who wants to be a dancer.   She works for this horrible woman named Cassandra, aka evil incarnate.  Cassandra treats her and the dancers like crap.  She yells and tells them they are horrible.  See  evil.
On the night of an important fundraiser for the San Francisco Ballet company, Elaina (One of Jenna's BFF's) is missing and doesn't show up for the program.  In order to keep Elaina from getting fired by Cassandra, Jenna dresses in Elaina's costume and takes her place.  No one will know it is her since they have to wear masks.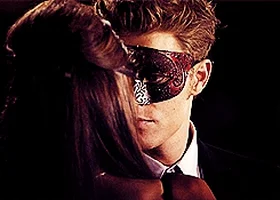 Kevin is the most eligible bachelor in town.  He is sexy, rich and kind.  Kevin is attending a fundraiser for the ballet when a dancer catches his attention.  He has to know this woman.  So he makes his move.
Jenna can't believe that Kevin is interested in her.   So she pretends to have the confidence that Elaina has and gives in to the temptation that is Kevin.  When the night heats up she goes home with him.  After a hot night of steamy sex, Jenna wakes early and leaves without a word.
Kevin wakes to find Jenna gone and no note.  He begins to worry that he did something wrong.  He discovers that she left behind her costume and he uses this as the excuse to see her again.  When Jenna sees Kevin with her costume she is worried.  It was supposed to be easy to walk away.  He wasn't suppose to want more than one night.  She is so drawn to him she agrees to see him one more time.  It will be the last time, since she has to let him go or tell him the truth about who she really is.  Can Jenna walk away?  Can Kevin win this woman  with secrets over?
This book is a great romantic tale of rags to riches.  Poor girl ashamed of who she is and where she comes from falls in love with rich sexy guy.  The characters in the book are fun-loving.  The story was wonderful and flowed flawlessly.  This book was not just about hot steamy sex, though that did not hurt it none whats so ever *wink wink*, but it is about having faith in yourself and the courage to accomplish your dreams.  It's about letting in those who love you and having the courage to face your fears head on.
I highly recommend this book to all those who love a great steamy romance.  Sarah Brooks is a wonderful author and you will not regret reading her book.  It is a page turner and loads of fun.  Compares to "A Christmas Kiss Hallmark Movie"
*ARC provided by Sarah J. Brooks
Author Bio:
Sarah has been writing since she was 16 years old and has published multiple Amazon bestselling books. No matter if her heroes are Billionaires, Bad Boys or both – she loves to write about hot and sexy alpha males, who are protective and sometimes bossy, as well as the women they crave. Her exciting stories are always steamy, with a lot of twists and turns and a guaranteed HEA that leaves you satisfied after a wild ride – just like it should be in the bedroom, you know?
Sarah loves to travel the world, because new places always inspire her. Right now she enjoys time in europe while writing new books.
Join the mailing list and get YOUR EXCLUSIVE COPY OF "THE BILLIONAIRE TEACHER" – an exclusive six book box set that is only available for subscribers!
Billionaire-Teacher
Feel free to visit her facebook page to get all updates and latest news!
Sarah's Facebook Page
If you wish to get in contact, please email at sarahbrooksauthor@gmail.com
*Author bio provided by Amazon
Other Reads By Sarah:
REVIEWED BY