A Vicarage Christmas | Blog Tour w/ Review
A Vicarage Christmas
Blurb: Welcome to Thornwaite, a quaint village tucked up in England's beautiful but rainy Lake District… where homecomings happen and surprises are in store for the four Holley sisters…

Anna Holley, the third of four sisters, has always felt a little bit forgotten. A family tragedy when she was a child had her retreating deep into shyness, and social anxiety kept her on the fringes of the cozy chaos of the busy vicarage.

After several years away from home, Anna returns for Christmas… and an important announcement from her father. As much as she once loved the village, coming back is hard and puts Anna's social capabilities to the test.

Avoiding her sisters' bossy questions, she heads out to the local pub one night, and meets a handsome stranger nursing a pint. Somehow, unburdened by expectations, Simon seems like the perfect person to spill all her secrets to—including a hopeless, long-held crush on her sister's boyfriend. Confident she'll never see him again, Anna returns home… only to discover the next day that Simon is actually her father's new curate!

Anna is beyond mortified, but Simon won't let her retreat into her usual shyness—and for once Anna is forced to confront the past, and all the fears and feelings she'd tried so long to hide. But with his own heartache that needs to heal, can Simon help Anna to make this the most magical Christmas either of them have known?
GIVEAWAY!
Prizes: A copy of A Cotswold Christmas and a £10 Amazon gift card
International Only
MY REVIEW
Wow this book is very deep and emotional. I was ugly crying 😭. Such a sad story.
It's Christmas and Anna is home for the holiday season. This is her first time home in four years. She has stayed away for so long on purpose. She has a hard time dealing with her family and the village life.
The first night back is too much and she escapes to the local pub to breathe. There she meets a handsome stranger named Simon. After one too many ciders she spills all her depressing sad feelings. Knowing she will never see him again made it easy to confide in him.
The next day Anna goes to meet the new curate that will be working with her dad. Surprised she finds the new curate is Simon. Now fully embarrassed and hurt she gets angry with him. How will she make it through the season? Can Simon convince her he has her best interest at heart ❤️?
The characters are well-developed and are continuing to grow, as this is just the beginning for the Holley sisters. The next book will be about Esther. Which will allow us to grow with them. I am interested to find out more about the other secrets the sisters have.
Anna has some serious self-esteem issues on top of a lot of guilt she is carrying around. Simon has some guilt of his own as well. Together they may just have the strength they need to heal.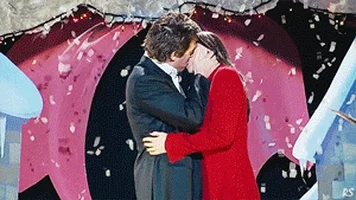 Break out the tissues ladies!! You're in for a tear jerker. This book will grab you by the heart-strings and twist you up. It is a deep emotional read. So be prepared. I highly recommend this book for all you sentimental peeps!
*ARC provided by Neverland Book Tours and Kate Hewitt
About Kate Hewitt: Kate is the USA Today-bsetselling author of over 60 books of women's fiction and romance. She is the author of the Hartley-by-the-Sea series, set in England's Lake District and published by Penguin. She is also, under the name Katharine Swartz, the author of the Tales from Goswell books, a series of time-slip novels set in the village of Goswell. She also writes for Harlequin Presents.

She likes to read romance, mystery, the occasional straight historical and angsty women's fiction; she particularly enjoys reading about well-drawn characters and avoids high-concept plots.

Having lived in both New York City and a tiny village on the windswept northwest coast of England, she now resides in a market town in Wales with her husband, five children, and an overly affectionate Golden Retriever. You can read about her life at http://www.katehewitt.blogspot.co.uk.
Website: http://www.kate-hewitt.com/
Twitter: http://www.twitter.com/katehewitt1