Happy Release & Review|Sleep Like A Baby
Sleep Like a Baby
In the latest installment of the #1 New York Times Bestselling Charlaine Harris's Aurora Teagarden series, Robin and Aurora have finally begun their adventure in parenting. With newborn Sophie proving to be quite a handful, Roe's mother pays for a partially trained nurse, Virginia Mitchell, to come help the new parents for a few weeks. Virginia proves to be especially helpful when Robin has to leave town for work and Roe is struck with a bad case of the flu.
One particularly stormy night, Roe wakes to hear her daughter crying and Virginia nowhere to be found. Roe's brother Philip helps her search the house and they happen upon a body outside… but it isn't Virginia's. Now, not only does she have a newborn to care for and a vulnerable new marriage to nurture, Roe also has to contend with a new puzzle – who is this mystery woman dead in their backyard, and what happened to Virginia? This heart-pounding and exciting next installment of the Aurora Teagarden series will leave fans happy and hungry for more.
Print Length: 272 pages
Publisher: Minotaur Books (September 26, 2017)
Publication Date: September 26, 2017
Sold by: Macmillan
Language: English
ASIN: B06WVB8L67
My Review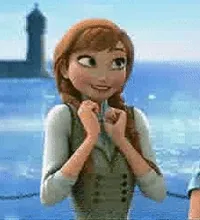 I love Charlaine Harris books.  She out does herself again in her newest installment of the Aurora Teagarden Mysteries.  In this book Aurora and Robin are now new parents and Philip still lives with them.  As they adjust to the new lives with newborn Sophie.  Robin is up for a big writers award and has to travel out-of-town to receive the award.  Roe is feeling under the weather, so Robin calls Ms. Virginia to come help Roe out with the baby.  While Robin is gone Ms Virgina goes missing and a dead woman turns up in the back yard.  Who is this dead woman?  How did she come to be in Roe's yard?  And more importantly where is Ms. Virginia?
This book was really suspenseful.  There were some moments where I covered my mouth and was like oh no!  There were some scary moments too.  I love this series.  I really enjoyed the story.  Ms Harris is an excellent writer, capturing her audience with her writing skills.  Her stories are fast paced and exciting.  You will think you have the story all figured out and then the twist comes and you are like what?! No Way!   I love the characters in this series.  The characters are people you can relate to, dealing with real problems.  Aurora is a librarian and Roe is a famous writer.  They have dated earlier on in the series then he moved away.  He then came back right around the time of her husband Martian's death.  I always liked the chemistry between her and Robin and her brother Philip is such a sweet kid, you can't help but love him.
This series is also been made into Hallmark movies.  If you love a good cozy mystery this is the series for you.  I suggest you go out and pick up the first one Real Murders.
*ARC provided by Netgalley, Minotaur & St Martins Press
THE SERIES
Charlaine Harris (born November 25, 1951 in Tunica, Mississippi) is a New York Times bestselling author who has been writing for over twenty years. She was raised in the Mississippi River Delta area. Though her early works consisted largely of poems about ghosts and, later, teenage angst, she wrote plays when she attended Rhodes College in Memphis, Tennessee. She began to write books a few years later.
After publishing two stand-alone mysteries, Harris launched a lighthearted series "starring" Georgia librarian Aurora Teagarden, with Real Murders, a Best Novel nominee for the 1990 Agatha Awards. Harris wrote eight Aurora titles. In 1996, she released the first of the much darker Shakespeare mysteries, featuring the amateur sleuth Lily Bard, a karate student who makes her living cleaning houses. Shakespeare's Counselor, the fifth–and last– was printed in fall 2001.
After Shakespeare, Harris created The Sookie Stackhouse urban fantasy series about a telepathic waitress who works in a bar in the fictional Northern Louisiana town of Bon Temps. The first of these, Dead Until Dark, won the Anthony Award for Best Paperback Mystery in 2001. Each book follows Sookie as she tries to solve mysteries involving vampires, werewolves, and other supernatural creatures. The series, which now numbers nine titles, has been released worldwide.
Sookie Stackhouse proved to be so popular that Alan Ball, creator of Six Feet Under, announced he would undertake the production of a new show for HBO based upon the books. He wrote and directed the pilot episode for that series, True Blood, which premiered in September of 2008. It was an instant success and was quickly picked up for a second season.

In October 2005, Harris's new mystery series about a young woman named Harper Connelly debuted with the release of Grave Sight. Harper has the ability to determine the cause of death of any body. There are now three Harper titles (GRAVE SIGHT, GRAVE SURPRISE, AN ICE COLD GRAVE) with a 4th (GRAVE SECRET) to be released in 2009.
Harris has also co-edited three very popular anthologies with her friend Toni L.P. Kelner. The anthologies feature stories with an element of the supernatural, and the submissions come from a rare mixture of mystery and urban fantasy writers.
Professionally, Harris is a member of the Mystery Writers of America and the American Crime Writers League. She is a member of the board of Sisters in Crime, and alternates with Joan Hess as president of the Arkansas Mystery Writers Alliance. Personally, Harris is married and the mother of three. She lives in a small town in Southern Arkansas and when she is not writing her own books, she reads omnivorously!
*Author bio and pic pulled from Amazon.  Second picture is of Ms Harris and me at a book signing a few years back.  Love her!  She is a wonderful and down to earth southern lady.
This review brought to you by: