Blog Tour|Temptation Trials
Temptation Trials Part I
B. Truly
Publication date: June 3rd 2017
Genres: Adult, Dystopian, Post-Apocalyptic, Romance
Will you be Tempted? Will Love save your Soul?

One nation under his reign.

Cardinal sins of man caused humanity to pay the price. Cali Nasser grew up in a world succeeding World War III. The aftermath forced the world dictatorship that she must now live in. A new Regime arose from the ashes. They demanded obedience and cooperation from every citizen, even in matters of the heart.

One domain … One accord … One nation. That is the moral code. In Cali's eyes, it all revolves around a twisted plot for control.

It used to sicken Cali how people would allow the Regime to test their love through the Temptation Trials. That is, until she met Kincade. Cali's entire point of view changes when she falls for him. She struggles with herself, debating if she should challenge the government's law of arranged marriage.

Cali's childhood friend, Stefani, always kept a positive perspective about their lives until she was threatened with the same dilemma, at odds over the man she loves.

Now Cali and Stefani face a desperate choice—submit to the Regime's will, or fight for what they value most—love. Although lust, mistaken for love, could lead to damnation. Do they give up on love or sign up for the Temptation Trials, a reality TV show where every temptation is laid before them?

The spirit is willing, but the flesh is weak. Can love save their souls?

Rated Mature 18 +

Adult, Dystopian Romance with sensuality and sexual content.
Goodreads / Amazon / Barnes & Noble / iBooks / Kobo
My Review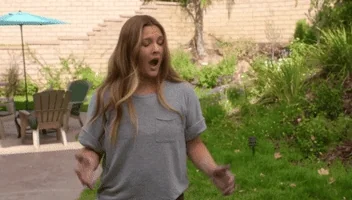 First off let me just say wow!  Just WOW!  This book is definitely  not what I was expecting.  I got to say this book made me mad a bit. The backdrop of this story is the world after World War III has ravaged the lands.  The world is now sectioned off and ruled by the Regime.  Life as we now know it is no more.  No more music, live bands, parties, movies, socialization as we know it is over and frowned upon.  At the age of 21 your husband/wife is chosen for you.  You are not allowed to marry anyone you fall in love with, only the one chosen for you.  To top it off, you can not even get divorced. Wow!  Sucks doesn't it.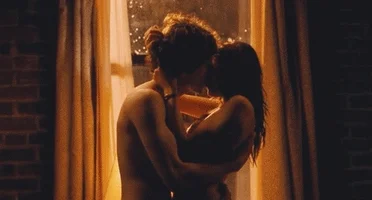 This book centers around two couples who love each other dearly and want to marry.  The only exception to the rule is they must apply and participate in the Temptation Trials.  Now think about that title a bit.  Yep, it is exactly  what you are thinking but worse.  Can these two couples survive and keep their love alive?
Well lets just say, these young peeps are really put to the test.  It almost makes you sick when you read all they endure and why and how.  There is a twist to it that you will put together as you read the story, and let me tell you it made my stomach twist in knots reading about it, not to mentioned it pissed me off.  I even wonder if there is more to the twist than I am realizing.  I keep thinking back to the beginning and I feel there is more to what has been revealed.  I am hooked.
This book is an emotional read. It is a page turner that grabs your attention from the very first page.  You will quickly lose yourself wishing you were in the book to help these people.  You will fall in love with some of the characters.  But I do warn you, the book was addicting and I am wondering how long I have to wait to find out how this all ends.  I recommend this book to anyone looking for a twisted tale from reality.  It is a unique read that I have not come across before.
Author Bio:

B Truly has wanted to be an author since she was fifteen years old and is grateful to have accomplished this dream. She has very vivid dreams and a wild imagination. She likes to read, watch tons of TV shows, and movies. She's addicted to romance and gets a thrill out of action and suspense. She writes New Adult and Adult Romance, Fantasy, Sci-fi, and Paranormal.

B Truly has three wonderful children and a husband who defines the person she today. She works full-time as an Ultrasound technologist in Sugarland, Texas.
GIVEAWAY!

Brought to you by:
&