True Identity
I don't know who I am.
I can't remember my name, where I come from, or how I ended up in hospital with a bullet wound to my chest. When I think back, trying to reach for a memory, for something that can help me, all I see is a big black hole of nothing.
But I recall her voice…the sweet, angelic sound that reached out to me through the coffin of black, pulling me back to the light.
I might not know anything about my past, my life, my identity—but the moment I opened my eyes and stared straight into hers, I knew I wanted her. I knew there was no way in hell I would let her go.
Now I need to piece back together the missing fragments of my life so I can figure out where she fits into all of it, whether she has a place within all the uncertainty.
The only problem is, if your past is buried beneath a shroud of darkness, you have no idea whether it might come back to haunt you.
My Review
Holy hell!  Why did you leave me hanging?  Why??????  How long do I have to wait for the next book!!!!!!!!!!!!
This is the first book in The Lost and Found Series and I am hooked.  In this first book Mac is living a boring life, working as a nurse for the ICU of the hospital is the only escape.  Her home life is boring and repetitive.  Her live in boyfriend of two years acts as if she is not even there.  Working, working, working.  That is all he does.  Mac wants more, but she is afraid to take that next step and leave.
Then comes Mr John Doe.  Coma patient from a gunshot and head wound.  He is handsome and sexy as hell.  The nurses have all deemed him a God.  Mac is assigned to John Doe and she is just as mesmerized as the rest of the nursing staff.  Not knowing if he can hear her, she constantly  sings and talks to him.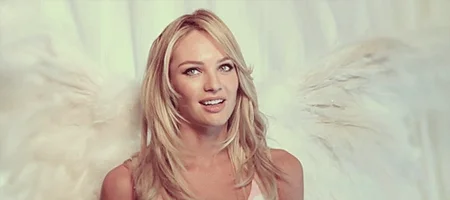 John Doe, hears an Angel in his darkness.  He feels the voice calling out to him and pulling him from the depths of that darkness.  Who is the owner of this beautiful voice?  Everytime the voice disappears he feels panic.
Finally John Doe opens his eyes and Mac  is struck.  But too soon John Doe, now named Harley by Mac, is moved to another ward and he is scared to death to be without his Angel.  When Harley is released from the hospital, he has nowhere to go.  Mac decides to allow him to come home with her and she will help him figure out who he is.  Will Harley figure out who he is?  Will Mac take on more trouble than it is worth?  Will she survive the truth?
This book was amazing.  It was not what I expected at all.  It was deeply intense and emotional.  I was hooked from the beginning.  I don't read many stories where someone has lost their memory.  I love the authors take on this story and how she is writing it out.  The story is steady paced and the author has really developed the characters.  The characters back stories are coming together in bits and pieces, which leaves you wanting to know more.  The chemistry between Mac and Harley is magnetic.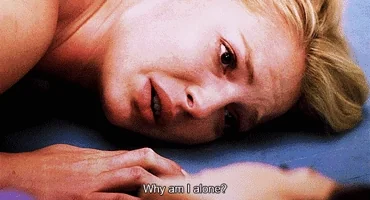 Mac really is such a lonely woman, even though she has a boyfriend and Harley is the fire that has been lit and is slowly heating her up.  They could be so great together, if it weren't for all the obstacles they have thrown at them.     I was disappointed in the way it ended.  Leaving me hanging with so many questions, begging for more.  I highly recommend this book to anyone who likes thrilling novels with romance mixed in.  It could be made into a whole season of Grey's Anatomy kind of good.  I know I can't wait till the next one comes out!!!
*ARC provided by Xpresso Book Tours & Amanda Mackey
I give this book  Stars  
Author Bio
Amanda Mackey was born in New Zealand and moved to Australia when she was 12 years old with her family, where she has lived ever since. She has loved books since an early age and is an avid reader. This has helped lay the foundation for her writing. She's published 7 novels to date with plenty more on the way. An author with Limitless Publishing, she loves to spend time with family when she's not writing or reading.
Amanda hopes to make writing her full time career and travel in the near future.
*Author bio & photo provided by Amazon
Other books by Amanda:
This review made possible by:
       
&