Elephant and Pinky Moon by Lilac Mills
Blurb:
Twenty-eight-year-old Nina lives a quiet, unassuming life, happy (ish) with her job, maybe not quite as happy with her non-existent love-life (but who has everything) and content to trundle along with her nice, predictable daily routine.
That is, until her octogenarian grandmother talks Nina into accompanying her on holiday.
Nina envisages sedate walks along the promenade, afternoon naps by the pool, and bingo in the evening. What she actually gets is too much vodka, adult games of "pin the tail on the donkey" and dancing on a bar whilst flaunting her knickers – and that's just her gran!
Guest Post
I seem to be drawing very heavily from my own personal experiences when I write, which has come as a bit of a surprise with my second chick lit novel. I wrote Under the Cherry Tree when my sweet little dog died and I felt kind of compelled to commemorate her in some way, but I thought that was the end of including personal stuff. Wrong!
Elephant and Pinky Moon started with the title. Maybe that's the wrong way round to write a novel, but let me explain. Actually, before I do, Under the Cherry Tree started with a title too… my dog is in our garden and I planted a cherry tree next to her grave.
Anyway, back to Elephant and Pinky Moon. A few years ago my husband and I had a holiday in Turkey. One of the excursions was to Ephesus and Pamukkale. When I told my hubby where we were going, he thought I'd said Elephant, and by the time he realised what it was really called, the name sort of stuck. And he never could pronounce Pamukkale (not really sure if I say it correctly myself, to be honest) but kept calling it "that Pinky Moon place".
No, Flossie isn't based on him, not even remotely – the only connection between them is his malapropisms. Actually, there is another I could have put in the title, but thought I'd better not! You're just going to have to read the book to find out what Flossie called Hierapolis…
The names stuck all the time we on holiday and beyond, and I may not have been aware I would write a novel about these places a couple of years in the future, but I do remember saying at the time that Elephant and Pinky Moon would make an unusual title for a book. And so the idea grew…
But that's where the similarities between my personal life and the book stop. Honest! I haven't got a grandmother who flashes her knickers whilst dancing on a bar, though my grannie did have an impressive set of false teeth and an unsettling propensity to say things how she saw them, no matter how much it made everyone else cringe! She was a bit of a teetotaller, unlike Flossie, except when it came to Christmas when she'd have a drop of port with lemonade – and I do mean a drop. You couldn't drown a gnat it the measly amount of alcohol she had in her glass (not that I'm advocating drowning gnats, by the way).
Just to put the record straight, I'm nothing like Nina – she is pure imagination and so is Leo, but maybe I'll let my hubby keep thinking the sexy, gorgeous hunk in Elephant and Pinky Moon is based on him – bless him!
As for Ephesus and Pamukkale, they are both well worth a visit if you ever find yourself in that neck of the woods. Best not to go in the height of summer though, because the heat (at about 40C) is truly formidable!

My Review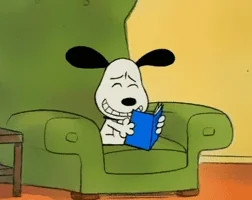 This is the first book by Lilac Mills that I have read.  It was a very good book.  It is about a 28-year-old woman named Nina, who really hasn't experienced life or love.  She considers her very routine and plain life to be nice and she is extremely content.  One day her mother cons her into occupying her grandmother on a Turkish beach holiday.  She goes along thinking she is going to be lazy and playing bingo.  Man, she was in for a surprise when grandma lets loose.  She is not prepared for chasing down her grandma.  She finds her in all sorts of situations drinking vodka and playing adult games.  It is extremely entertaining.
 This book was so funny.  Gran had me laughing so hard I was in stitches.  I loved how the story moves on and develops into a little romance and then seriousness that breaks your heart.  I cried a lot.  This was a wonderful read.  I think that it has a bit of something for everyone.  Comedy, love, family and heartbreak.  I highly recommend it.
I give this book 5 stars 
*ARC provided by Neverland Blog Tours & Lilac Mills
Author Bio
Lilac spends all her time writing, or reading, or thinking about writing or reading, often to the detriment of her day job, her family, and the housework. She apologizes to her employer and her loved ones, but the house will simply have to deal with it!
She calls Worcester home, though she would prefer to call somewhere hot and sunny home, somewhere with a beach and cocktails and endless opportunities for snoozing in the sun…
When she isn't hunched over a computer or dreaming about foreign shores, she enjoys creating strange, inedible dishes in the kitchen, accusing her daughter of stealing (she meant to say "borrowing") her clothes, and fighting with her husband over whose turn it is to empty the dishwasher.
Website:
www.lilacmills.com
Brought to you by:
&