The Baby Project
Liz Kingston spends her life delivering babies and longs for one of her own. All she needs is someone with fabulous genetic material. Who better to ask than her sexy ex-fling, who has no interest in ever settling down or being a father.
International correspondent Grant Wilbanks loves danger and travelling the world. But nothing in all this Brit's experience could have prepared him for the way a torrid affair with Liz makes him feel. When she asks for his assistance, he figures he can help her out with a simple donation. No strings, no emotions, just…test-tube science.
But this simple favor gives them both more than they ever bargained for. Grant agrees to her terms, but stepping away gets harder and harder because the more time they spend together, the more he finds himself falling…and losing the battle to safeguard his heart.
Expected publication: September 4th 2017
by Entangled Publishing, LLC (Indulgence)
Edition Language: 
English
My Review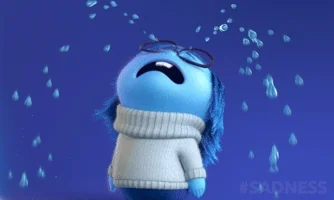 When I started reading this book I did not know what to expect.  I definitely did not expect the emotional story that I read.  It was heartbreaking and beautiful.  I cried a lot reading this book.  I was thinking it was like most of the baby style romance books.  A sexy read with a baby bargaining chip, but that is not what I got.  I got a story so full of emotion and heart-gripping love.
In this story Elizabeth is an OB doctor who is just floating along in life.  Yes she is hard-working and loves her patients, but she is missing something.  A couple of years before she divorced her high school love because she found him in bed with another woman.  Then she went to Africa to work for doctors without boarders and met Grant.  A hot sexy Brit journalist.  They have a torrid love affair and she falls hard, only to be stood up by him at the train station.  Now a year later she is still living in a house with no furniture, working long hours and finding out she has little time left to have a baby.  So she schedules to have invetro.
Grant has been thinking of Elizabeth since the day he left her standing on the train platform.  He finds hisself in a bad situation with work and has to lay low for a while.  Since he still thinks of Elizabeth, he decides to go back to his hometown and see if she is just lust or real.  What he doesn't expect is the feelings that rush to him when he sees her.  Elizabeth is so angry with him that she can't see straight, but an idea forms.  She wants him to donate his sperm for her cause.  She knows he won't stick around and sees it as the perfect opportunity to know the genes her baby will have.  Grant agrees to her plan since he will be leaving soon.  Can Grant just walk away?  Will Elizabeth's heart-break again when he leaves?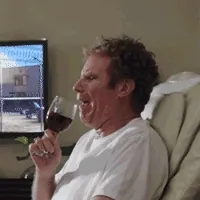 I am gonna have to check out more by this author.  I loved her story telling.  She really took the time to develop the story and tell it in such an amazing way.  This book was an amazing story of love and struggles.  Grant struggles with commitment and loving someone.  He just knows how to run.  Elizabeth is so lonely.  She wants desperately to be happy and to have a baby to love before it is too late.  There is such a push and pull of emotion.  I felt as if my heart was breaking for her at times.  The characters are so strong in their creation you can't help but hurt for them.  To feel what they feel.  Want the best for them.  It has been a long time since I have read a book that has made me ugly cry.  This book was that one to do it.  To take my heart and rip it to shreds with all the emotion.  I warn you.  You better have a box of tissues handy.  I can guarantee that you will love this book.  When I started reading it I did not realize it was a series.  It can be read as a standalone, with no cliffhangers.
I give this book 5 heartbreaking hearts  
*ARC provided by Netgalley and Entangled Publishing
Other books in the series:
Author bio:
Miranda Liasson
Goodreads Author
Member Since  September 2011
Hi and welcome to my Goodreads author page! I'm Miranda Liasson, author of contemporary romance.
I won the Romance Writers of America's Golden Heart Award for a story that became my first published novel, THIS THING CALLED LOVE, which debuted from Montlake Romance as a Kindle First selection in 2015. Like most of my novels, it's lighthearted but also, like life, has a little bit of heartache in it too.
Romance to me is a fantastic blending of love, laughter, family, friendship, heartache and happiness, not to mention sizzle! I love stories that have happy endings and make me laugh. I hope my stories make you laugh a little, too.
My newest book, CAN'T FIGHT THIS FEELING (March, 2017), is the first book in the Spikonos Brothers series, about (hot, gorgeous) brothers who were separated as children and find their lives and loves…and each other, in the small Connecticut town of Mirror Lake
The first book in the series, CAN'T STOP LOVING YOU (Dec., 2016) is an emotional second-chance love story about love, loss, friendship, family, and the journey of one woman to confront her past in order to move onto her future.
I live in Northeast Ohio with my husband, three children and my office mate Posey, a rescue cat with more attitude than my kids!
I love to hear from readers! Come chat with me on my Facebook Author page (www.facebook.com/MirandaLiassonAuthor/) where I hang out daily and post my latest giveaways and news.
I blog (nearly) every Saturday on my website, mirandaliasson.com. Be sure to sign up for my newsletter if you'd like to be informed of my new releases. You can catch me on twitter too @mirandaliasson.
Website
Twitter
Genre
URL
*Author info and picture pulled from Goodreads

This review brought to you by: