Review| Auctioned to the Billionaire
Auctioned to the Billionaire
Felicity
I've got one month to come up with enough to help my impulsive father pay off his debt to the Cades.
Twenty thousand dollars in thirty days.
My roommate has a plan—scratch that, she's already followed through with her plan.
Auction off my V-card.
It's a tale as old as time, but there's just one problem: Jackson Cade just placed the winning bid … of 200,000 dollars.
And there are no refunds.
Jackson
The moment I saw her on that site, she was mine.  The second she laid eyes on me and realized who I was, she hated me.
Felicity should thank me—I've just settled her father's debt and fucked myself ten times over because I want her.
She claims she'll never sell out.
She already has.
She asks why I'd pay so much, but it's fucking obvious.
I wanted to be her first.
She just doesn't realize I'll be her last.
Teaser Note From Kira
Hey loves! We are so excited about Auctioned to the Billionaire! Only 14 more days until Jackson & Flick are in your hands. Since it's Tuesday, we wanted to share a little teaser. We hope you enjoy!
"I want you willing. Happy. Pleased out of your goddamn mind. We both get what we want out of this—you get to save your father's business and I get your c*nt."
-Jackson
#TeaserTuesday from Auctioned to the Billionaire. #ComingSoon on 8/22!
Add to your TBR: http://bit.ly/2vuwcUa
My Review
Wow!  Holy hell this book was hot!!!!  It was so steamy you will be panting, wet and grabbing the sheets as you read.  I thoroughly enjoyed this book, I do mean thoroughly.  'wink wink'  This is the first book by Kira Bloom that I have ever read and if all her books are this hot, then I need to get more of her books to read.  I am gonna have to add some steamy Fifty Shades GIF's, because it is so freaking hot you need extra visuals.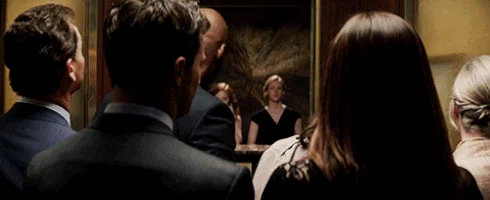 In this hot erotic read you meet your characters Felicity and Jackson.  Felicity's father owns a restaurant and he is on the verge of losing everything.  The restaurant was Felicity's late mothers and it holds dear to her heart.  She doesn't know what they are going to do to save it.  With only one month left to save it she goes to ask for more time.
When Jackson, real estate tycoon, agrees to meet with the persistent daughter of the man he plans to foreclose on, he is stunned.  She is a knock out.  Felicity is at a loss for words, this devastatingly handsome man she is asking to help, gives her core a heat rush with just his eyes and voice.  Man she is in trouble and Jackson will have her.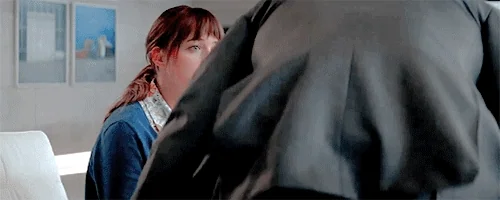 Little does Felicity know that her roommate has put her V-card on auction to the highest bidder.  But Jackson is well aware and bids out everyone.  She is his and no one will have her but him, whether she knows it or not.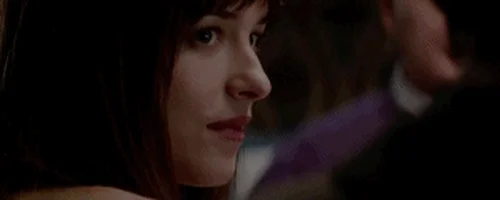 Will Felicity give up her virginity to Jackson or will she back out?  Will she save the restaurant?  Can Jackson move from enemies to frenemies?
This book has some powerful characters in it.  Jackson is like Christian Grey.  He is all kinds of Fifty Shades.  He is domineering and bossy.  Not to mention his filthy mouth.  Wow!  Just Wow!  Felicity is just like Anastasia, all sweet, shy and innocent and she hates Jackson.  Even though she hates him, just looking at him watching her heats her to the core making her wet to even think of what this man could do to her and it scares her.  This book is a quickie erotica read, that I guarantee you will enjoy.
If you are looking for a hot read, then this is the book for you.
I give it 5 hot as hell hearts..
*ARC provided by Kira Bloom
*Pictures and teaser credits go to Kira Bloom, Goodreads and Google.
Review brought to you by: