Review|The Boyfriend Swap
The Boyfriend Swap
Is Christmas really the most wonderful time of the year? New Yorkers Robyn Lane and Sidney Bellows aren't so sure.
Robyn has always dated struggling creative types. For once, her parents would love her to bring someone with health insurance and a 401(k) to their Chrismukkah celebration. Her actor boyfriend doesn't qualify. While across town, Sidney's professional life already belongs to her parents. She's an attorney at her father's law firm and she works tirelessly to keep her love life private. If she brings her lawyer boyfriend to their annual Christmas extravaganza, her parents will have the wedding planned by New Year's Eve.
A mutual friend playfully suggests they trade boyfriends for the holidays. The women share a laugh, but after copious amounts of wine, decide The Boyfriend Swap could be the perfect solution. This way, Robyn can show off her stable attorney boyfriend and Sidney's high-society family will take no interest in her flakey actor beau.
It's a brilliant plan—in theory. In practice—not so much. When Will turns out to be the boy-next-door Robyn crushed on hard throughout her teenage years, and Sidney's family fawns all over Perry like he's an Oscar-winner rather than a D-list wannabe, one thing is certain: The Boyfriend Swap might just change their lives forever.
Paperback: 288 pages
Publisher: Henery Press (November 7, 2017)
Language: English
ISBN-10: 1635112710
ISBN-13: 978-1635112719

My Review
Oh my this was such a good read.  I loved it.  This is the first book my Meredith Schorr that I have read and I am impressed.  I really enjoyed reading this book.  It was such an amazing and entertaining story of love gone wrong.
In this story Sidney (an up and coming lawyer) and Robyn (a music teacher) meet by chance through a mutual friend, Ann Marie.  During this meeting they talk about their meddling parents and how they don't want their parents to spend the holidays with their boyfriends.  Perry, Robyn's struggling actor boyfriend, is not her parents favorite and they constantly hound her about the relationship.  Will, is Sidney's successful lawyer boyfriend, who her parents haven't met yet but as soon as they do they will talk lawyer and ruin her personal relationship with him.  Ann Marie suggest they swap boyfriends for the Christmas holiday, jokingly.  Then Sidney pushes the idea into reality.  When the time comes to meet the boyfriends, Robyn is stunned speechless and she learns that Sidney's boyfriend Will turns out to be her old secret high school crush.  With it being too late to back out now, Robyn is forced to spend time with Will and try to not let the old feelings from the past come forward and remain faithful to her crazy actor boyfriend Perry.
How will the two couples make it through the holidays?  Will Robyn be able to hold back her feelings as they resurface?  Will Perry get networking he is so desperate to have to help his career?  Can Sidney loosen up her bossy ways?  Can Will hide his hurt and forgive Sidney for wanting the swap?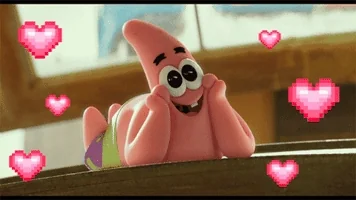 Meredith Schorr writing skills are wonderful.  She took her time setting up the plot and writing her story, not rushing to get to the end.  Her characters are charismatic and entertaining.  Her story has funny moments and moments where you will feel sad with the outcome of events.  It definitely has you hooked from the very first pages.  I was captivated with the events as they unfolded.  I loved every minute of it.  I am very interested in more books by this author.  If you are a lover of contemporary romance, then you will fall in love with this book.  It tells a story for your hearts desire, fairy tales and all.
I give this book 5 Heart review.   
*ARC provided by Netgalley and Henery Press
This review brought to you by: