Life can change in the blink of an eye. No one knows that better than Lily Tate.
A chance encounter with a tall, handsome businessman, throws Lily's organized world into disarray. After witnessing her dad's murder when she was fifteen, she keeps men at a distance, reluctant to love or be loved – scared that she wouldn't survive another loss. Tormented by nightmares, and racked with guilt, Lily struggles with the onslaught of emotions that accompany this enchanting stranger.
Alexander Rhodes is the whole package – intelligent, gorgeous, and wealthy. From the outside looking in, his life is perfect, but he learned the hard way not to expect loyalty or love from those around you. Success comes at a price. Xander is determined not to make the same mistakes again, but a breathtaking beauty forces him to throw caution to the wind, and win her love.
A chance encounter; two broken souls; explosive consequences.
Will Xander and Lily be able to heal each other's wounds, or will their past spill into the present, extinguishing any chance of a future together?
Flawless is a sexy, sassy, and elegant take on a classic fairytale – the endearing knight in shining armor, intent on conquering the heart of his fair maiden… no matter the cost.
My Review
First off I want to say that I love this book cover!  This is the first book I have read from Sienna Parks and I must say that I thoroughly enjoyed it.  It is a Christian Grey meets  Anastasia story.  Lily is a college student who carries around a lot of emotional baggage.  One day she is in her own thoughts and she bumps into Xander.  He saves her from falling completely on the ground.  She is stunned by the sight of him and it frightens her.  So she takes off.  Xander is a successful business man, who has it all except love. When he bumps into Lily on campus, one thought hits him "Mine".  He is desperate to have her.  Can Xander convince this sweet, shy and innocent girl to be his?  Can Lily let go of her past to move on to a future?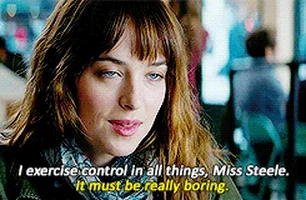 This book was a hot and sexy read.  Xander is such a caveman.  He is possessive and demanding.  I have to say it is hot!  Lily is a sweet girl and her background story is sad.  You can understand why she has so reluctance to love someone and carries around so much emotional baggage.  The story is beautiful.  If you like Fifty Shades of Grey then you will love this book.  A story that is a mix of Fifty Shades possession and Fairy Tale dreams.  It is a great story.
I give this book 5 Stars  
Free for a limited time now on Amazon, so there is no excuse for not trying it out.
Review brought to you by: