Bedroom Rodeo:  A Billionaire Romance
My nanny puts my kids to bed. But now I want her in my bed… 
In my billionaire empire, business always comes first.
But as a single dad, this is a real issue.
I have to be away for a while and I need help.
And that help is Summer Edwards, my new, gorgeous as sin nanny.
She takes great care of my kids, but I want her to take care of me too.
She makes my children happier than they've ever been.
And for that I want to make her happy.
So happy that she screams my name in ecstasy.
But will she let me? She only wants to stay for 30 days…
*** Buckle up, it's going to be a wild ride! This is a steamy STANDALONE contemporary romance with no cliffhanger, no cheating, and a guaranteed happily-ever-after.*** 
My Review
I want to start by saying I love Sarah J. Brooks' books.  Each one I read continues to impress me and make me a bigger fan.  With that saying, this book is no different.  It has a great story and is a fast paced romance of fun.
In this book you have a spoiled rich kid Summer, who you learned in the previous book that she was kicked out and cut off by her parents.  They did this to teach her that she needs to learn how to take care of herself in the real world.  Summer is not doing so hot in this department.  She struggles to pay rent and is selling off expensive bags to pay rent, only she hasn't learned to manage her money.  With no help from her parents, losing another job and on the verge of being homeless, she needs to find a job.  Her friend Anna's boyfriend Jason helps get her a job as a nanny for Tyler.  Tyler is Mr Successful single  dad of two wonderful kids.  He is in desperate need of a nanny to take care of the kids while he closes a big deal.  He is a widow who is not interested in dating anyone.   Will Summer change her ways and hold down the job as a nanny?  Can Tyler trust her with his kids?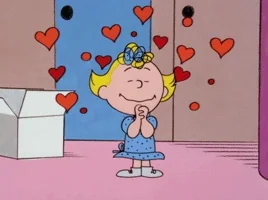 Sarah's characters are so exciting and energetic.  I like how she has the characters from her previous book make appearances in her current story.  It lets you know that those characters are still making it work.  In this book I found Summer to be annoying and a spoiled brat.  She really needed to buck up and change.  She was so whiny.  I like how Sarah portrayed Summer's character and how she struggled to become the real her.  Tyler is a very stern and strong-willed man.  His kids are soo adorable.  I like how the chemistry between the main characters is so explosive.  I love the ending.  It made me cry.  I am such a sucker.   This book is a standalone with no cliffhangers.
I give this book 5 Stars
*ARC provided by Sarah J Brooks
Author Bio:
Sarah has been writing since she was 16 years old and has published multiple Amazon bestselling books. No matter if her heroes are Billionaires, Bad Boys or both – she loves to write about hot and sexy alpha males, who are protective and sometimes bossy, as well as the women they crave. Her exciting stories are always steamy, with a lot of twists and turns and a guaranteed HEA that leaves you satisfied after a wild ride – just like it should be in the bedroom, you know?
Sarah loves to travel the world, because new places always inspire her. Right now she enjoys time in europe while writing new books.
Join the mailing list and get YOUR EXCLUSIVE COPY OF "THE BILLIONAIRE TEACHER" – an exclusive six book box set that is only available for subscribers!
Billionaire-Teacher
Feel free to visit her facebook page to get all updates and latest news!
Sarah's Facebook Page
If you wish to get in contact, please email at sarahbrooksauthor@gmail.com
*Author bio provided by Amazon
This review brought to you by: