Sleep Like a Baby
In the latest installment of the #1 New York Times Bestselling Charlaine Harris's Aurora Teagarden series, Robin and Aurora have finally begun their adventure in parenting. With newborn Sophie proving to be quite a handful, Roe's mother pays for a partially trained nurse, Virginia Mitchell, to come help the new parents for a few weeks. Virginia proves to be especially helpful when Robin has to leave town for work and Roe is struck with a bad case of the flu.
One particularly stormy night, Roe wakes to hear her daughter crying and Virginia nowhere to be found. Roe's brother Philip helps her search the house and they happen upon a body outside… but it isn't Virginia's. Now, not only does she have a newborn to care for and a vulnerable new marriage to nurture, Roe also has to contend with a new puzzle – who is this mystery woman dead in their backyard, and what happened to Virginia? This heart-pounding and exciting next installment of the Aurora Teagarden series will leave fans happy and hungry for more.
Print Length: 272 pages
Publisher: Minotaur Books (September 26, 2017)
Publication Date: September 26, 2017
Sold by: Macmillan
Language: English
ASIN: B06WVB8L67
My Review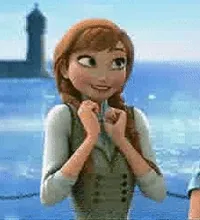 I love Charlaine Harris books.  She out does herself again in her newest installment of the Aurora Teagarden Mysteries.  In this book Aurora and Robin are now new parents and Philip still lives with them.  As they adjust to the new lives with newborn Sophie.  Robin is up for a big writers award and has to travel out-of-town to receive the award.  Roe is feeling under the weather, so Robin calls Ms. Virginia to come help Roe out with the baby.  While Robin is gone Ms Virgina goes missing and a dead woman turns up in the back yard.  Who is this dead woman?  How did she come to be in Roe's yard?  And more importantly where is Ms. Virginia?
This book was really suspenseful.  There were some moments where I covered my mouth and was like oh no!  There were some scary moments too.  I love this series.  I really enjoyed the story.  Ms Harris is an excellent writer, capturing her audience with her writing skills.  Her stories are fast paced and exciting.  You will think you have the story all figured out and then the twist comes and you are like what?! No Way!   I love the characters in this series.  The characters are people you can relate to, dealing with real problems.  Aurora is a librarian and Roe is a famous writer.  They have dated earlier on in the series then he moved away.  He then came back right around the time of her husband Martian's death.  I always liked the chemistry between her and Robin and her brother Philip is such a sweet kid, you can't help but love him.
This series is also been made into Hallmark movies.  If you love a good cozy mystery this is the series for you.  I suggest you go out and pick up the first one Real Murders.
*ARC provided by Netgalley, Minotaur & St Martins Press
This review brought to you by: