The Sunshine Blogger Award 3
Hello beautiful people!
I was nominated by Jenna @Bookmark Your Thoughtsfor the Sunshine Blogger Award. I have known Jenna now for a couple of months and found her to be super sweet.  She has a wonderful blog.  You should check it out.  I promise you will not regret it.
This is the third time I have been nominated for the Sunshine Blogger Award and I am thrilled.  It is truly humbling to have so many people recognize my blog and appreciate it.  I have only had the blog since April and it is really starting to take off.  Thank you to all my followers for helping me to make it successful.
What is the Sunshine Blogger Award?
The Sunshine Blogger Award is given to those who are creative, positive and inspiring, while spreading sunshine to the blogging community.
The Rules
Thank the person/persons that nominated you and link back to their blog.
Answer the 11 questions your nominator has given you.
Nominate 11 other people and give them 11 new questions to answer.
List the rules and display the award.
Jenna's Questions for Me
What's your favourite book from your childhood?
Fear Street Novels by RL Stine 
From the best of your knowledge, what is your favourite childhood memory?
Tea parties with my dad – he really just wanted to eat all my chocolate candy.  lol
What was your favourite subject in school? Why?
math
If reincarnation is real, what would you like to come back as?
A Princess 😉
Name one reason why you would want to teleport to the future? What do you think it will behold?
I really can't think of a reason.  I live life in the moment and never wondered what the future would bring.  I guess if I have to pick I would want to see if I ever have any grandkids.
Who is your favourite hero/heroine in YA literature?
Katniss Everdeen from the Hunger Games- she is brave and strong
You've won a million dollars; what's the very first thing you do with the money?
Pay off all my debt
It's movie watching time; what's your favourite movie genre that you're most likely going to watch? Do you have a favourite movie?
I love romantic comedy movies Hallmark movies 🙂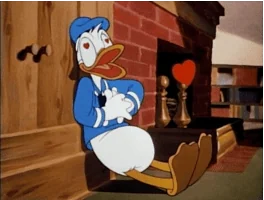 You can instantly travel to anywhere in the world; where are you travelling to? Why?
Hawaii  I would love to hike the beautiful islands and take in all of natures wonders.  Beautiful.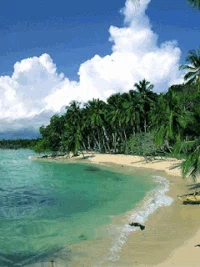 You find a genie (with no restrictions) and are the lucky one to have three of your wishes granted; what are they?
I am not sure I want to make any wishes since I saw the movie wish upon.  What would the price of my wishes be?  lol  
What book series or standalone novel would you recommend/do recommend to anyone? Why?
Charley Davidson Series By: Darynda Jones– These books are not only sexy and dangerous they are seriously hilarious.  Ms Jones puts funny little quotes at the beginning of every chapter and they crack me up.  You should check them out.
✥ Charlotte "Charley" Davidson, a part-time private investigator helping the police with her ability to contact the dead in her full-time role as the Grim Reaper, in Albuquerque, New Mexico, in a paranormal romantic suspense series.
✥ Charley Davidson is a part-time private investigator and full-time grim reaper. Meaning, she sees dead people. Really. And it's her job to convince them to "go into the light." But when these very dead people have died under less than ideal circumstances (like murder), sometimes they want Charley to bring the bad guys to justice. Complicating matters are the intensely hot dreams she's been having about an entity who has been following her all her life…and it turns out he might not be dead after all. In fact, he might be something else entirely. ~ Goodreads 
*Description credit Urban Fantasy Wiki
*Quotes pulled from chapters in books:
"I don't think I get enough credit for the fact I do all this unmedicated. ~a tshirt" Seventh Grave and No Body Darynda Jones
"A friend will help you if someone knocks you down. A true friend will pick up a bat and say, "Stay down. I got this." Eighth Grave After Dark Darynda Jones
"Don't go buying trouble.  It's free and it knows where you live. ~a tshirt" Second Grave On the Left Darynda Jones
"I meant to behave. There were just too many other options. ~a tshirt" Fourth Grave Beneath My Feet Darynda Jones
There are so many more to choose from and they are all funny.  🙂
The Nominees
I will not nominate so many people this time since I probably have nominated loads with my other awards.  If I have nominated you again, I am sorry.  You don't have to participate, but if you do enjoy and have fun with it.  If you are new to my blog and other bloggers that have been nominated, please go check out their pages.  These are great people and would love to have new friends.  Looking forward to hearing from all of you.
Again thank you from the bottom of my heart.  Don't forget to check out these other bloggers.  You are what makes us successful.