Review|The Billionaire's Private Scandal
The Billionaire's Private Scandal (Invested in Love Series)
by
Jenna Bayley-Burke
(Goodreads Author)  
Megan Carlton's secret affair with financier Brandon Knight ended when he pulled off a hostile takeover of her family's hotel empire and then kissed another woman. Broke and alone, Megan starts a new life and learns to stand on her own, then Brandon finds her serving coffee and surviving on tips and tries to pull her back into her old life and his arms. She thought she was over him, and she certainly can't ever trust him again. But what her head knows and her heart feels are two different things.
Brandon was used to always getting what he wanted, then the woman he loves disappeared without a word. When he finds her months later working as a barista, he wonders if she's suffering from amnesia. Getting a scalding Americano to the chest proves she recognizes him, but she's got the situation—and him—all wrong. Now all he has to do is prove it.
---
I loved this book. I was captivated from the start. This book was definitely an emotional roller coaster ride.
In this book Megan is struggling to survive, working two jobs just to make rent. Once on top of the world with plenty of money, now flat broke and there is only one man to blame, Brandon. Brandon is rich, successful and in love with Megan. He buys out and bankrupts her father's legacy. Then Megan disappears without a trace. One day he walks into a coffee shop to work on a new deal and finds Megan working there. He is struck with what he sees, wondering why she is there, when rumors are she ran off with her parents. Megan is hit with a tumble of emotions and anger. Can Brandon convince her he loves her and did not intentionally hurt her? Can she get past all the hurt and anger?
Like I said, this book was an emotional roller coaster ride that you can't get off of. I was so wrapped up in the characters and their story that I couldn't put the book down. I was disappointed with the ending. I was hoping for more, not a cliffhanger. Overall this book was awesome. Megan is a stubborn cookie and Brandon is hardheaded and sticks his foot in his mouth quite often. I am looking forward to some of the other characters and their story. Patiently waiting for the next book…….
*ARC provided by Netgalley*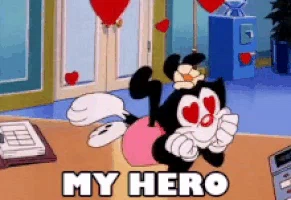 I give this books 4 Stars