Thank you so much meltingpotsandothercalamities for tagging me on this cool tag! She actually writes books and has her own womens fiction series.  You should check out her blog and follow her.  Help support our authors.  🙂
This one will be hard for me since I don't read as many YA novels as I would like.  So here goes nothing.
The Rules:
Thank the person who tagged you.
Mention the creator Krysti at YA and Wine
Match at least one YA girl with each of the themes below.
Tag as many people as you like!
1.Warrior Girls:
Strange Angels By: Lili St. Crow
– Dru Anderson, a girl who has the sight and fights to rid the world of the wierd and deadly (ghosts, suckers, wulfen, and the occasional zombie), so normal people won't know they exist.
2. GIRLS WHO FIGHT WITH THEIR MIND:
Harry Potter By: J.K. Rowling – Hermione Granger is a young wizard who helps her friends fight Lord Voldemort using her vast knowledge of magic.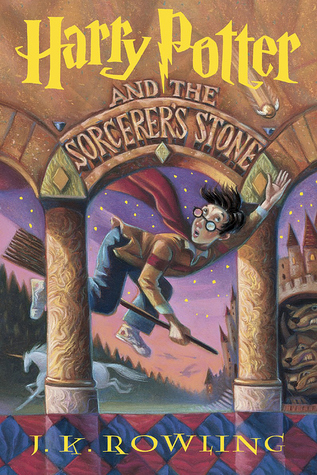 Morganville Vampires By: Rachel Caine– Claire Danvers, she fights to survive in a town run by vampires.  She has to use here very smart brain to come up with a cure for the vampires who are sick.  If she doesn't then she is not going to be protected or survive in this town.
3. GIRLS WHO FIGHT WITH THEIR HEART:
Blue Bloods By:  Melissa de la Cruz – Schuyler Van Alen is a Blue Blood elite vampire race, who struggles to fit in and fights for the love of her forbidden crush, Jack Force.  It is not in the cards for them to be together, according to the flash backs of the previous life.  She is in a constant battle of survival and love.
4. GIRLS WHO ARE TRAINED FIGHTERS:
Vampire Acadamey By: Richelle Mead
– Rose Hathaway – She is a Dhampir, a trained bodyguard for her best friend Lissa, whom is a Moroi Vampire Princess.   She is trained to fight against the Strigoi, the world's fiercest and most dangerous vampires.
5. STRONG GIRLS OF COLOR:
I honestly don't have a good answer for this one.
6. GIRLS WHO FIGHT TO SURVIVE:
Hunger Games By: Suzanne Collins – Katniss Everdeen, she is a 16 year old who volunteers to take her sisters place in the annual Hunger Games.   The only way out is to fight to survive.
Refer back to question 2- Morganville Vampires By: Rachel Caine– Claire Danvers, she fights to survive in a town run by vampires.


I
7. GIRLS WHO ARE WEAPONS MASTERS:
I have to refer to answers for questions 1, 4, 6 and 11.  All these girls have weapons experience in their fight.

8. GIRLS WHO DON'T CONFORM TO GENDER ROLES:
I honestly don't have a good answer for this one.
9. GIRLS WITH KICK-BUTT MAGICAL POWERS:
Maximum Ride By: James Patterson – Max, the leader of 6 kids that were experimented on, resulting in having wings to fly and special powers.  They are fighting for survival.
House of Night By: P.C. Cast – Zoey Redbird is a 16 year old fledgling, Marked as special by the vampyre Goddess Nyx and has affinities for all five elements: Air, Fire Water, Earth and Spirit.  She kicks butt using her powers of the elements.
10. STRONG GIRLS IN CONTEMPORARY NOVELS:
Vampire Kisses By: Ellen Schreiber – Raven is a vampire-obsessed Goth-girl who has always considered herself an outsider in "Dullsville".  She is searching out the truths to the secreative mystery man Alexander.  These books are what I think are in the contemporary range.
11. SERIOUSLY FIERCE GIRLS:
Divergant By: Veronica Roth – Tris, whom is a member of the Dauntless faction,  whom is adept with weapons and willing to undergo extreme physical pain in order to accomplish her goals.  She is extremely fierce and fights for what she belives.
12. MOST ANTICIPATED BOOK WITH A STRONG LEADING LADY:
I would have to refer to questions 4 & 7.
I Tag (If you've already been tagged or done this tag, I'm sorry! No pressure!):