Release Day|Review|Keeping It Hot
Happy Release day to Sydney Landon!  
The New York Times bestselling author of Wishing for Us delivers a new novel about finding love and adventure with the sexy businessman next door….
Zoe Hart owns the coffee shop in one of the hottest upscale resorts in Florida, run by her childhood best friend, Dylan Jackson. Even though Dylan is a workaholic, he still finds time to enjoy the beautiful women who pass through his hotel all of them except Zoe. She has been in love with Dylan for years without him noticing. But with her thirtieth birthday fast approaching, she realizes she can't keep pining away for a man who doesn't show the merest sign of romantic interest in her. 

When Zoe launches her plan to shed her tomboy image in Dylan's eyes, she's thrilled once he starts to notice her in a whole new way. But she ll have to face the risk that seducing her best friend might come with lasting changes to their longtime friendship…"
File Size: 1273 KB
Print Length: 301 pages
Page Numbers Source ISBN: 039958322X
Publisher: Berkley (July 4, 2017)
Publication Date: July 4, 2017
Sold by: Penguin Group (USA) LLC
Language: English
ASIN: B01M2VAZHO
Oh My!  I really loved this book.  It was a great mix of sex, comedy and romance.  The characters in it were really interesting.  I loved the plot of the unnoticed best friend.
Zoe owns a coffee shop in her best friend Dylan's hotel.  She has been in love with him for years, only to be in the friend zone.  She really wants Dylan to notice that she could be more than a friend.  When Zoe listens to Dana (her girl BFF) and changes the way she dresses, she gets her Dylan to sit up and not only take notice, but drives him to the edge of insanity.  I love the comradery between Dylan and Zoe.  Zoe seems to be a very straight forward person, except when it comes to telling Dylan how she feels.  I loved Dylan's brother Ash and Dana's chemistry.  I am hoping that the author will think of putting out a book with them in it.
 I have heard good things about this author.  I am told that this is a series, so I am definitely looking to find more books with some of these characters.  They seem to be so much fun.
If you love fun-loving individuals with sass and loyalty, then you will love this book.  I recommend checking this book and others by Sydney Landon.  I really don't think you will be disappointed.  I know I wasn't.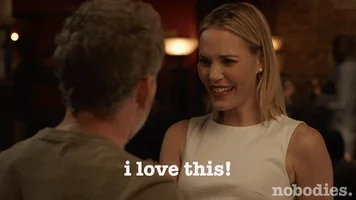 *ARC provided by NetGalley.
I give this book 5 Stars