by
Lorelei Moone
(Goodreads Author)   
Some vampires have trouble figuring out how they want to spend eternity, but playboy Michael Odell isn't one of them. He knows exactly what he wants: fine wines and beautiful women fuel his passion and he's made it his mission to sample as many of either as he can. Fate has other ideas. One night, on his way home, Michael discovers a woman lying face-down in an alley, who is losing the fight to live. There's only one way of saving her: The Ritual. Little does Michael know that this little act of mercy is going to change his life forever and before long he finds himself falling for the curvy stranger.

Anna doesn't remember how she ended up discarded at death's door in a dark alley, only that she woke up there. She doesn't even know her last name. After coming face-to-face with her gorgeous rescuer, she passes out again and finds herself in a lavish mansion with a new lease on eternal life.

Who – or more importantly, what – is she now? And the people who tried to kill her – why were they after her? Anna is determined to figure it all out for herself. But before her questions are answered, she has to learn that even in this new immortal existence, it's good to have friends – and perhaps a lover – by your side.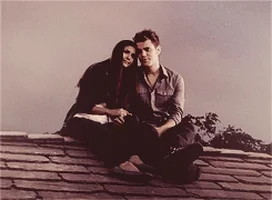 I was given this book by
Lorelei Moon
for an honest review. I must say that i thourghly enjoyed the book. It was a really great short read. Michael is a young vampire and seems to me like his soul is lost and he doesn't realize it. Anyhow he is out clubbing one night doing his normal love em and leave em kind of thing and he just feels off. On his way home he finds Anna in an alley close to death. And he is compelled by something deep inside that he has to save her. Anna has to come to the realization that her whole world is not what it was and figure out what her life was before waking up. Michael struggles with his feelings and it takes Anna being in danger to get his head straight. With the help of friends Michael may be able to help Anna and hisself in the process. I only wish that the story would have went on a little more, but all in all it was a good storyline and plot. I am intrigued and will look at more of Lorelei's books. 🙂 Happy Reading.