So, today is my birthday!  And I am giving myself a birthday shout out!

Happy Birthday to me!!!!  
I am still fabulous and 42 whoop whoop!!!
I am having dinner tonight with my family and celebrating my nephews and my birthday together, since his is the day after mine.  My wish for my birthday is to live life to the fullest and have a life filled with joy and love.  I am going on a kayak trip this am with my hubby.  I love that after 16 1/2 years of marriage we still have fun and truly enjoy being together.  The best present in life is being with those you love.
~Patty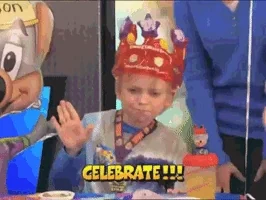 Who else out there has a birthday today?  How are you celebrating your big day?  Are you having cake?  Are you hanging out with family and friends?  Tell us about your big day!