Review: Sunshine After The Rain
Title: 

Sunshine After the Rain
Genre: Women's Fiction / Fiction / Chick-Lit / Humour
Publisher: HQ Digital
Format: eBook only
Blurb: A summer that changes everything…Frazzled workaholic Evie Johnson has finally had enough! When she's blamed for a publicity disaster at the art gallery she loves, she decides to flee the bright lights of London for the sun-drenched shores of Corfu and turn her life upside-down.
Under the shade of the olive trees, she picks up her dusty paintbrushes and begins to chase the dreams she had put aside for so long. But she never expected to bump into drop-dead-gorgeous Sam Bradbury – and certainly not whilst wrapped only in a towel!
A summer fling is the last thing Evie wanted but a few stolen kisses under the stars might just begin to change her mind…
  *Release date 07/05/2017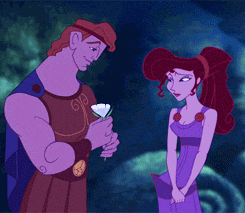 My Review
This was the first book by Daisy James that I have read and I was not disappointed.  This book was a refreshing sweet romance.  A book about sweet romance and kisses and summer fun.
In this book you have Evie Johnson, art museum manager and Sam Bradbury hot son of her boss James Bradbury.  Evie has a bout of bad luck, when she gets blamed for a painting mishap.  She has to resign from her job in order to save the gallery.  So she resigns and runs away for a two-week stint in Corfu.  While there Sam turns up to talk her into not resigning and to take the two weeks to open up her creative mind.  When Evie learns a terrible secret everything in her past comes rushing in.  Can Evie keep from losing her passion for art?  Can Sam convince her to follow her heart and dreams?
This book flowed effortlessly.  The writer took her time laying out the plot for the book and created a beautiful setting with some wonderful characters.   Evie is such a strong character with a beautiful mind.  She struggles with getting her passion back to continue painting.  Sam is an accomplished artist struggling to gain the approval of his father.  This book is about believing in yourself and not being afraid of chasing your dreams.  The book is very insightful and a wonderful read.  I give the book 5 Stars.
*ARC provided by Netgalley