Tag: Romances That Rip Your Soul To Pieces
Thanks to Nel@Reactionary Tales and Lana@ Lana (Sleepless in wherever)  for tagging me in the Romances That Rip Your Soul To Pieces tag.  This tag was created by my pal Nel over at Reactionary Tales.  She is so much fun to communicate with.  Her blog is fun and interesting.  She is very nice and really does read and responds to other bloggers.  You should really check her blog out @ Reactionary Tales.Lana is a new blogger friend of mine.  She is friendly and sweet.  Her blog is cute and she has some really good reviews posting.  I love her reviews because they have cute little GIF's that make it fun.  Check her blog out as well @ Lana (Sleepless in wherever)
The Guide:
Thank the person who tagged you and create a pingback to the original author (me).
Share at least 5 (but more are welcome) romances that tugged your heart strings. They can be from books, movies, TV shows, manga; anything you can think of! They can be examples of sad tears, angry tears, happy tears or a combination of all three.
Nominate 5 (or more) people to share their emotional traumas
(Note: Try not to spoil the story for your readers in case they would like to check out these romances on their own)
Brace yourselves:
 The Shadows (book by J R Ward)  
Trez and Salena – If you have not read this series, then you should.  This is book 13 in the series.  I ugly cried while reading this book.  It was an amazing book of love and sacrifice.  This book ripped me to shreds.
Goodreads
Trez "Latimer" doesn't really exist. And not just because the identity was created so that a Shadow could function in the underbelly of the human world. Sold by his parents to the Queen of the S'Hsibe as a child, Trez escaped the Territory and has been a pimp and an enforcer in Caldwell, NY for years- all the while on the run from a destiny of sexual servitude. He's never had anyone he could totally rely on… except for his brother, iAm.
iAm's sole goal has always been to keep his brother from self-destructing- and he knows he's failed. It's not until the Chosen Serena enters Trez's life that the male begins to turn things around… but by then it's too late. The pledge to mate the Queen's daughter comes due and there is nowhere to run, nowhere to hide, and no negotiating.
Trapped between his heart and a fate he never volunteered for, Trez must decide whether to endanger himself and others- or forever leave behind the female he's in love with. But then an unimaginable tragedy strikes and changes everything. Staring out over an emotional abyss, Trez must find a reason to go on or risk losing himself and his soul forever. And iAm, in the name of brotherly love, is faced with making the ultimate sacrifice…
Louisa and Will –  I loved this movie.  But every time I watch it I ugly cry.  It is a wonderful romantic story and if you have not seen it, please do.  Bring tissue.  "sniff sniff"
Gerry and Holly – This was another romance that just tore me up.  I love this one too!  Holly is a widow to Gerry and he leaves her notes and presents to help her heal.  If you have not seen this one you should.  🙂
Jamie and Lando – Jamie is a sweet religious girl who has leukemia and a very protective father.  Landon is the town bad boy.  They have a great romance full of tear jerking.
Tony and Maria – Two lovers from the wrong sides.  Maria is a sister of a rival gang member.  Tony is a gang memeber from the opposite side.  The two meet and it is love at first sight.  Their love is a Romeo and Juliet set in New York involving the gangs Jets v.s. Sharks.  This is a great movie/broadway play.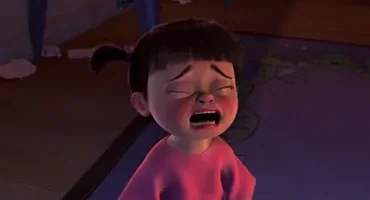 I Tag:
Bookmark Your Thoughts  /  www.thisismytruthnow.com  / FNM  / chellesbookramblings.wordpress.com  /  Inspiration Pie  /  BrizzleLass Books
I had a blast doing this one!  It is a ton of fun.  If I did not tag you please feel free to participate.  I am interested in seeing everyone's picks.
Thanks again.