Review: The Royal Treatment
by
M.J. Summers
(Goodreads Author)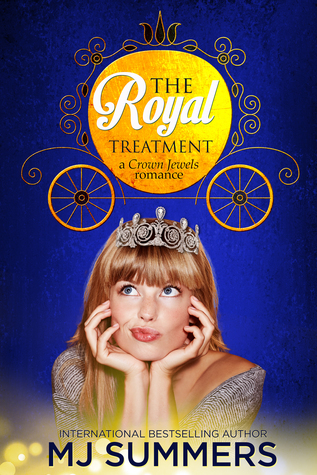 Enough laughs to satisfy fans of Bridget Jones. Enough sparkly shoes and breathtaking ball gowns for fans of Cinderella…
Twenty-eight-year-old Tessa Sharpe, a.k.a. The Royal Watchdog, hates everything about Prince Arthur. As far as she's concerned, he's an arrogant, lazy leech on the kingdom of Avonia. When he shocks the nation by giving her the keys to the castle in an attempt to boost his family's dismal public approval ratings, Tessa has no choice but to accept and move in for two months. It's lust at first sight, but there's no way she can give in to her feelings—not if she wants to have a career or a shred of pride left when her time at the palace ends.
Ultra-private, ultra-hot Crown Prince Arthur has always gotten by on his charm. But that won't be enough now that the Royal Family is about to be ousted from power once and for all. When Prince Arthur has to rely on the one woman in the kingdom who hates him most, he must learn that earning the love of a nation means first risking his heart…
Can two natural enemies find their forever in each other's arms, or will they ruin each other to save themselves?
[PLEASE NOTE: The Crown Jewels Series is not a typical MJ Summers book. It's a light romantic comedy, very heavy on the laughs with a low steam level (but lots of delicious sexual tension and some swearing).]
My Review   
Oh my this book was freakin' hilarious!!!  I  laughed so hard.
This is the first book by M J Summers I have read.  I have to say I am very impressed.
In this book you have a blogger (hee hee that's us) named Tessa, who is not a fan of the Royal Family.  She has a blog site where she writes all her impressions on how the Royal Family is ruining the country and are only out for themselves.  Then you have arrogant sexy Prince Arthur.  He is trying to hold his kingdom together with no help from his male chauvinist father.  He invites Tessa his worst critic and enemy to the castle to live for two months, so he can show her that she is wrong and prove to the people there is more to the Royal Family than money and status.  Will Tessa and Arthur become friends?  Will Arthur be able to convince her she is wrong?  Will Arthur be able to save his crown before him and his family are tossed out on their royal bottoms?
This book was laugh out loud throughout.  It is a real page turner.  I love how it starts off with the prince stating "I hate to tell you this, ladies, but if you've ever watched a Hollywood film-or even worse-a made-for-TV movie about a royal family, you've been served up a steaming plate of horse shit."  bahaha!  This book flowed so smoothly.  The characters were hilarious and serious all rolled into one.  Tessa, my word she is how do you say, her own worst enemy at times.  Always embarrassing herself at every turn.  Arthur, well let's just say he is a cocky "arse".  He is really arrogant and full of himself, but he does have a sweet side to him.  And let me just say that Grandmum Princess Dowager is a sneaky funny old lady.  When she said "Let me look at you dear."  "Excellent choice, Arthur.  Very lovely, good birthing hips.  She's got those long legs you admire, too." or when she asks "How many stars would you give our Arthur here?" She has Tessa replying "I've never tested him out."  I thought I was gonna die.  That woman cracked me up.  This book was not only funny, but it was serious and very sexy.  Oh la la!  If you are looking for a good read I would pick this book up.  It is great.  It will have you laughing soooo hard you will be crying or falling out of your chair.  I am a new fan.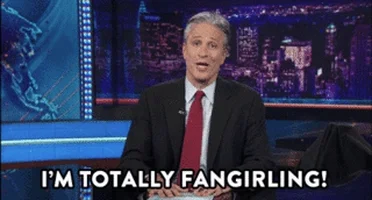 Get all these great reads in My Amazon AStore