by
Wendy Roberts
(Goodreads Author)   
There had been no attempt to bury the dead girl, naked except for the white ribbon tied to her wrist  
Twenty-five-year-old Julie Hall has a unique ability: when she takes up a dowsing rod, she finds not water but bodies. To Julie, it's a curse, not a gift, and one she rarely uses—she prefers her quiet life in a trailer, with her grandfather and her dog for company. But when FBI agent Garrett Pierce shows up at her door seeking help with a case, she has no choice but to assist with their search.
Three girls are still missing. The killer is still out there. As bodies are discovered and more girls disappear, the case becomes almost more than Julie can bear. And when the killer turns his sights toward her, even her growing relationship with the protective Agent Garrett may not be enough to save her.
My Review
I just have to say Oh My God!  This book was off the chains good.  Wendy Roberts did not disappoint with this new book.  I have read another series by Ms. Roberts and it was a great series. When I saw she had this up for preorder I quickly ordered it.  I admit, at first I thought this was a continuation of the other series, but nope this is a new series.  I am so glad I ordered it.
In this book Julie is a gas station attendant with a checkered past filled with fear and abuse.  She meets Garrett and FBI agent, who comes to her for her help.  You see Julie has a very unique ability.  She can use dowsing rods to find the dead.  There is a serial killer on the loose and Garrett is always a few steps behind him.  He is hoping with Julie finding the bodies fast, that he will be able to get evidence to point him to the killer before he kills again.  Can Garrett find the killer in time before he kills the next girl who has been abducted?  Will Julie become his next victim?
I have to say that I am no disappointed in this book.  It exceeded my expectations of Wendy.  She is an excellent writer.  Her story has a great plot, full of surprising twists.  I could not put the book down.  I was on the edge of my seat.  There were moments when I was like "OH MY GOD NO WAY!"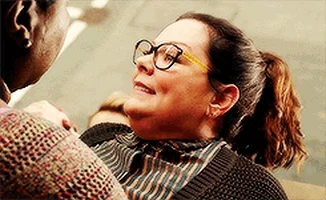 I even cried during some scenes.  Julie is such a strong woman who has endured a lot of horrible abuse and still pushed on to live her life.  She does has some weak moments, drawing into herself.  Garrett also has suffered a horrible tragedy and I think  that is what draws Julie and him together.  I thought that the story was very interesting.  I really hope that this is the start of a great new series.  #fangirling
Funny Book Quote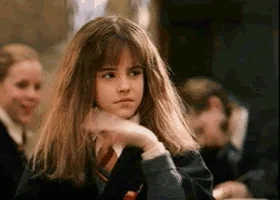 "That chicken stuff you did in the crockpot turned out real good," he said, not acknowledging my comment.  "But it gave your dog the farts.  I'm going to have to Febreze the hell out of the place fo two days."
About Wendy
Wendy Roberts is an armchair sleuth, fan of all things mysterious but a huge chicken at heart. Her mind is often in a secretive, cloak and dagger world of intrigue while her physical presence is usually at home feeding feral cats and a demanding guinea pig. Wendy resides in Vancouver Canada where she happily writes about murder and is always at work on her next novel.
(Author Bio and Pic are from Wendy's Author Page)
Wendy enjoys hearing from her readers. You can follow Wendy on the web on the following sites:
Facebook: facebook.com/WendyRobertsAuthor
Twitter: twitter.com/authorwendy
Instagram: instagram.com/wendyroberts_author/
Youtube: youtube.com/channel/WendyRoberts
Find all these great reads in My Amazon AStore.