The Millionaire's Temptation
by
Sonya Weiss
(Goodreads Author)       
Holly Campbell is trying to turn her life around. But, to protect her younger brother, she has one last job to complete. All she needs to do is use her unique skills to break into the safe on a yacht—millionaire Jake Lawson's yacht—a man Holly had a one-night stand with before she knew his true identity.
Jake knows Holly can't be trusted. He believes she used the one night stand as a decoy to steal from his company and he knows she's up to something again. Jake's determined to figure out what and stop her. He won't let her take anything from him, least of all his heart
My Review  
This is the first book by Sonya Weiss I have read.  This is the second book in this series, but can be read as a standalone.  I really loved this book.
In this book Holly is working one night as an elf to Santa.  Santa, better known as Jake, is smitten with her right away and asks her out for a drink.  Well that drink became a one night stand.  The next morning Jake wakes alone with no note or last name.
Holly goes to visit with her Autistic brother Liam and finds him distraught.  Her uncle that Liam and her have been running from has found them and conned Liam into breaking in a safe and stealing an important drive.  Turns out the person he stole from is her one night Santa.  Holly can't let something happen to her brother, so she decides to break in and return the drive.  Jake catches her.  She will do anything to save her brother.  Will Jake turn her over to the cops?  Will she be able to get Liam and run away again?  Will Holly ever get her life back?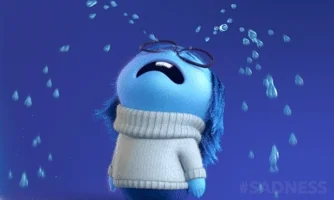 This book was wonderful.  It was so sweet and sad.  I have to admit it I cried.  *sniff sniff*   The characters are very strong and determined.  Holly has a protective side and is a strong-minded person.  Jake is determined to get revenge.  The chemistry between the two is electrifying.  I loved how Sonya's story telling flowed smooth and flawless.  The author had a great plot with several twists.  She mixed in several problems for the characters to face.  Not just focusing on one issue.  The book left a perfect opening for another one, leaving you wanting more.  I can't wait to see what is in store for the boys next.  If you are looking for a quick read about trust, family struggles and love, the I highly recommend this book.          I give this book 5 stars  
  Release Date 7/10/2017
#happyreading
Check out all great reads in My Amazon AStore