Thanks to Jay @This Is My Truth Now for tagging me! Such an exciting thing to do discussing the middle of the year in our book challenges. I love to talk about great reads. Jay and I have recently became great friends in the blogging world.  He has some great posts and topics of discussion.  He takes the time to read my blog posts and responds.  I love chatting with him.  He is a fun guy.  So, if you haven't checked out his blog, please do so.  You won't regret it.
1 – THE BEST BOOK YOU'VE READ SO FAR IN 2017
Always J.R.Ward with the Black Dagger Brotherhood.  This year was The Chosen.  I loved this story.  Granted I wanted to punch Quinn's lights out several times.  But it also left me wondering where is she going with some of this.  I love this series and the spin-off she has of it.  Always in deep anticipation of the next fix.
2 – YOUR FAVORITE SEQUEL THIS YEAR
Cocky Genius: Ethan Cocker (Cocker Brothers of Atlanta #9) By Faleena Hopkins – I absolutely love this series.  This book was hilarious and a great story.  I thoroughly enjoyed the way she wrote this one, like Ethan was talking to us (the readers).  So much fun!
3 – A NEW RELEASE THAT YOU HAVEN'T READ BUT REALLY WANT TO
16th Seduction (Women's Murder Club) By: James Patterson, Maxine Paetro – I really like this series, but have fallen behind. And the excerpt for this one has me asking "What the hell did I miss?"  So I need to get the books out, blow off the dust and get cracking.
4 – MOST ANTICIPATED RELEASE FOR THE SECOND HALF OF THE YEAR
The Trouble with Twelfth Grave (Charley Davidson Series) By: Darynda Jones – Like Hello Darynda!  You left me hanging…….. refer back to question 6.
5 – YOUR BIGGEST DISAPPOINTMENT
Champion's At Fire's End By: Charlotte Jain – Reading the excerpt of this book had me dying to read it.  I was so disappointed that I could not continue the series.  The author had such a great plot laid out, but failed in the execution.  I had to bang my head against the wall to finish it.  Just to solve my curious side.  I felt it was a let down.
6 – BIGGEST SURPRISE OF THE YEAR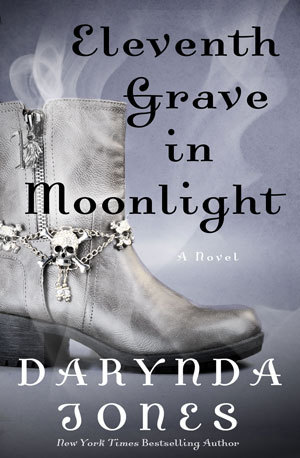 Eleventh Grave in Moonlight (Charley Davidson #11) By: Darynda Jones
The ending to this book surprised the hell out of me and left me with my mouth hanging wide open with a WTF!  NO!!!!!!!!!!!!!!!  It can't be.
7 – FAVORITE NEW TO YOU OR DEBUT AUTHOR
Amy Vansant.  Pinneapple Port Series.
I was introduced to Amy through a book review site.  I love her Pineapple Port series.   They are hilarious and remind me of Stephanie Plum.
8 – YOUR NEW FICTIONAL CRUSH
Dr. Michael Adams in Hide and Seek By: Allie Harrison.  He is so cute and sexy.  He is sweet and helps ground the main character Tess.  This was a great story.  Hoping there will be a next book.  Definitely a great start to a series.
9 – NEW FAVORITE CHARACTER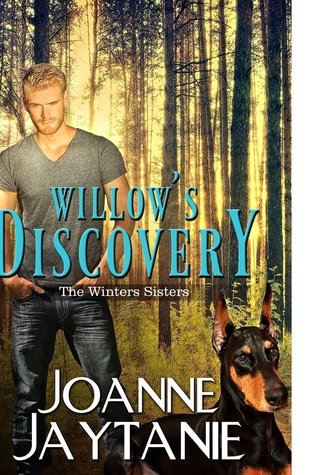 Noah from the Winter Sisters series By: Joanne Jaytanie.  He is like a kid brother.  He is always looking out for everyone and he is so sweet.  He has such a beautiful heart, not to mention he has the sexy factor going for him.  I can't wait to see when he gets his soul mate.  I bet it will be a story for the stars.
10 – A BOOK THAT MADE YOU CRY
The Heart Series By: L.H. Cosway– King of Hearts (book #3)   In this book a man named King is a drunken homeless man of a traveling circus who carries the picture of his lost love. Alexis has lost someone close to her six years ago…..Lillie with her meddling finds Alexis and begs her to come and save King. King is slowly killing himself in alcohol and misery. Will Alexis show and win King over and help him recover all he has lost……..  This story was sad and sweet.  I really had the water works going in this one.
 11 – A BOOK THAT MADE YOU HAPPY
8 Bodies is Enough By Stephanie Bond.  The ending to this book made my heart flutter and lift.  I was soooo happy with how it ended.  It gave me hope for the next book.  Carlotta is finally picking someone, and that is what is making me happy since it is the man I am rooting for.  Ahhhhhhh!
12 – YOUR FAVORITE BOOK TO MOVIE ADAPTATION THAT YOU'VE SEEN THIS YEAR
Ok this one I have to cheat a little with.  I haven't seen any movie book adaptions that I have read this year.  But, Midnight Texas was a great book series By: Charlene Harris.  Her books are coming out next month in a television show.  I know it is not a movie, but in an interview at Atlanta RT 2017 Charlene says "I think the show is better than the books".  So of course I am sooo excited.
13 – FAVORITE BOOK POST YOU'VE PUBLISHED THIS YEAR
 
14 – THE MOST BEAUTIFUL BOOK YOU HAVE BOUGHT/RECEIVED THIS YEAR
Walk of Shame by Lauren Layne – This story was so sweet.  I loved it. Georgianna is seen as a spoiled brat party girl.  But in reality she shows her caring and loving side to her neighbor.  She really does have a beautiful heart.
15 – WHAT ARE SOME BOOKS THAT YOU NEED TO READ BY THE END OF THE YEAR
    
And soooo many more…… muwahaha
I TAG:
And anyone else who'd like to participate…
Have fun with it guys!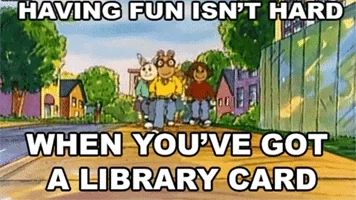 ~Patty