by
Joanne Jaytanie
(Goodreads Author)   
Will Kenzie ever find peace and security inside the corrals of her ranch again?
Kenzie Vaughn is lucky to have a big-city, big-paycheck position. But her great job serves as nothing more than the path to her dream: a horse boarding and training ranch outside the big city. Kenzie is a horsewoman who loves Dobermans and peaceful country living. Now she's found the perfect ranch, right next door to a lovely campus that houses the Winters Corporation. Her luck is holding, for the Corporation is run by the Winters' sisters, wonderful women who could easily grow to become great friends.
One night her peace was shattered by a gunshot that wounded her horse, Boone. Good thing for Kenzie, Victory Winters is a veterinarian. Still the gunshot was no accident, and Kenzie's past and the Winters' present are dangerously intertwined. Kenzie is sucked into a vortex of rogue scientists who only want her for her DNA. Fortunately, the Winters Corporation can help. Even better, a Special Ops team member, Logan Mendoza, is assigned to watch her ranch. He isn't interested in Kenzie's DNA; he wants her for much more. Logan takes Kenzie's personal security personally.
Will corralling Kenzie become Logan's full-time mission?
My Review
Oh holy crap.  That was a good one.  I have some definate thoughts on what could happen next, but I might slip a spoiler.
In this book Victory is called out to the neighboring farm, to treat a horse that has been shot.  Logan escorts her over and is struck by the beauty of the owner Kenzie.  After treating the horse they find Kenzie's home trashed.  Victory and Logan are on auto pilot thinking that the KG are involved.  But what do they want with her?  Wyatt assigns Logan to body guard duty.  Can Victory and the gang find out what the KG wants with Kenzie?  Or will they run out of time and Kenzie will slip through their fingers?
This story is moving right along at a steady pace.  There are so many twists and turns.  The KG  are such a sick twisted group.  I hope that the Winter Sisters and their merry gang can put a stop to them.  I was really hoping to hear more in this book on the dead twin sisters.  I really had all kinds of conspiracy theories on the subject.  The ending of course leaves you saying WTF are they going to do next.  I am hooked I say hooked.  You can definately count on an action adventure ride with this series.  Never a dull moment.  I almost cried in this one.  Kenzie is such a sweeet, caring pure soul.  Noah is a bleeding heart for his friends.  I love the puppies.  They are so smart and loyal.  Ok Joanne Jaytanie, get to writing.  I am in demand of wanting to know what is next.  So chop chop hurry.  #joking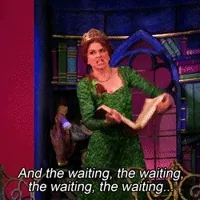 Until next time……
Get all these great reads in My Amazon AStore!